RtoR Family-Endorsed Provider Profile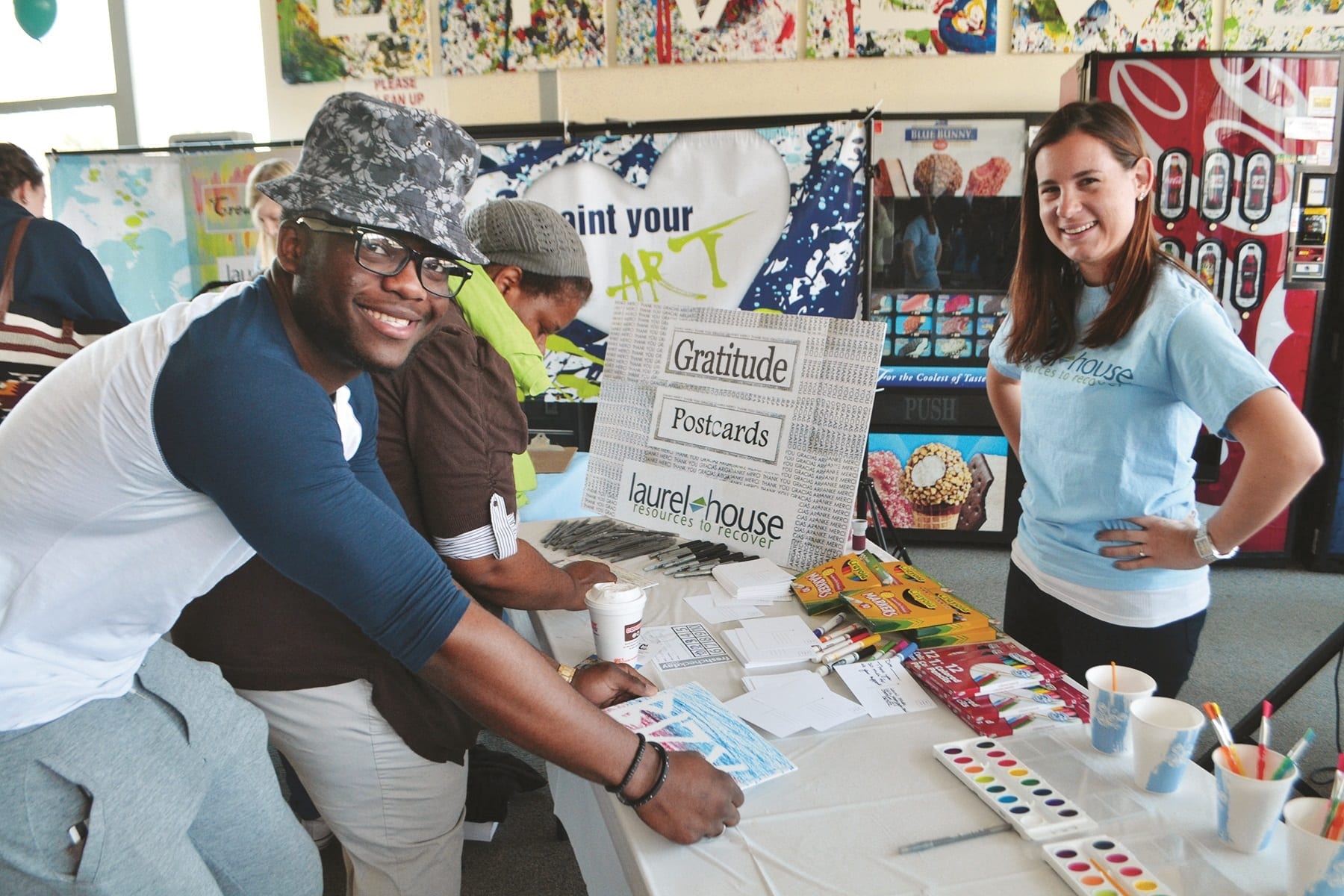 Laurel House, Inc.
Supported Education
Stamford, CT
Laurel House, Inc. is a 501(c)(3) non-profit organization that provides recovery-oriented mental health rehabilitation services in Stamford, CT and the surrounding areas of lower Fairfield County, from Greenwich to Bridgeport.
Laurel House's Supported Education Program strives to help people living with mental illness pursue their educational goals, think about and plan a future career path and improve their long-term work opportunities. Skilled Supported Education Counselors provide a comprehensive array of supportive services to help participants develop the confidence, skills and independence to achieve their educational and career objectives, and successfully transition to adulthood or pursue their recovery at any stage in life. Participants in the program receive one-on-one assistance selecting an educational path, applying for admission, obtaining financial assistance, accessing on-campus support systems, and enrolling and succeeding in courses with or without a degree objective. The program also includes campus visits and outings in the community.
Laurel House, Inc.
1616 Washington Blvd
Stamford, CT 06902
203-324-1816
Website
Directions



Family Member Quotes
"Amazing patience and accessibility. Well versed in counseling of young adults who are seeking to master their college studies and develop autonomy while negotiating the challenges associated with mental illness. Puts great effort, skill, and compassion into meeting the students where they are in order for them to move forward."
Laurel House has helped my son a lot.  He started going to school and has been working part-time, which is huge. This would not have been possible without Laurel House.  I am very grateful for the people there helping my son and me."
Supported Education Participant Quotes
"They were relentless in their aid to help me through. I enjoyed school very much and it was tiring to do school and work at the same time but the help got me through."
"Laurel House has helped me with my success at NCC. Laurel House helped me build academically and emotionally by helping me whenever I was down. In regards to  academic skills, they helped me with time management and organization, which I am still applying now at UCONN Storrs."
Information and Referrals
Speak with a Resource Specialist about services and referrals to Laurel House Supported Education Program.
Services
Tutoring
Informational tours on Connecticut college campuses
On-campus support
Coaching and information about disability accommodations
Guidance in working with faculty
Building skills such as time management and studying
Assistance applying for financial aid and scholarships
Ongoing support throughout the semester from staff and peers
Goal and career planning
Peer support groups
Monthly community dinners for education program participants
Client Focus
Young Adults and Adults with serious mental illness
Other Specialties
Psychiatric Rehabilitation
Thinking Well (Cognitive Remediation)
Supported Employment
Housing and Residential Services
Food Service and Wellness
Treasure Hunters Thrift Store
Laurel House was founded in 1984 and the Supported Education program was launched in 1989.
Payment
The Supported Education program is free for those who meet the eligibility requirements of the State of Connecticut's Department of Mental Health and Addiction Services (DMHAS).
Laurel House, Inc. in the Media
Laurel House's Supported Education and Thinking Well programs were featured on the
Huffington Post.
Mission Statement
Laurel House provides resources and opportunities for people living with mental illness to lead fulfilling and productive lives in their communities throughout Fairfield County.
More about Laurel House, Inc. Supported Education Program
"The Laurel House Supported Education Counselors work with a wide range of participants who are at various educational levels.  Each counselor is skilled at individualizing a plan for support and success. It is very rewarding to see participants in their pursuits of furthering their education goals and opening doors to other possibilities." —Wendy Champeix, Director Recovery Connections