RtoR Family-Endorsed Provider Profile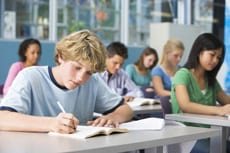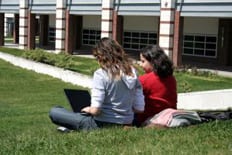 Dr. Laura Seese – Educational Advancement Associates
Educational Consultant
East Granby, CT
Serving children, adolescents and young adults with learning and social/emotional needs in the region, nation and beyond.
Laura Seese, PhD, is an Educational Psychologist and the Director of Educational Advancement Associates, an educational consulting firm that provides support to help students and their families select the best educational match to meet their needs. Dr. Seese is an independent consultant who works directly for the family. Her firm provides: comprehensive educational testing and evaluation; one-on-one support for families looking into placements for boarding schools, therapeutic schools, and colleges; tutoring; and advocacy for special education Individualized Education Programs (I.E.P.). Dr. Seese specializes in students with complex inter-related learning and social/emotional issues. Specialty services include post-secondary academic planning options for young adults and teens struggling with anxiety, depression, or substance use, and support for families exploring therapeutic schools and wilderness programs to address learning or emotional needs.
Laura Seese, PhD
Educational Advancement Associates
15 Schoolhouse Landing
East Granby, CT  06026
860 413-3778
Website
Directions
Family Member Quotes
"Laura (Seese) related very well to my daughter and made her feel very comfortable. She made it possible for her to complete many hours of testing without any difficulty (not an easy thing to do!)… Very patient, kind, and knowledgeable. Made my daughter feel at ease. Knew when to take breaks."
"Thank you for referring us to Laura Seese. I just wanted to say Laura has exceeded all our expectations and been an amazing resource and advocate and listener. She has shepherded us through the school search process. We are so grateful to have her on our team, and we owe it all to you. A million thanks!!!!"
"Based on the report from Dr. Seese we were able to substantiate that our school district was not able to provide an education environment that would accommodate our child's needs. The report helped us demonstrate the need for our child to be placed in a therapeutic learning environment."
Information and Referrals
Speak with a Resource Specialist about services and referrals to Dr. Laura Seese and Educational Advancement Associates.
Specialties
Educational Planning
School & College Planning
Educational Advocacy
Special Education – Special Needs
Services
School Placements – Boarding, College, Therapeutic and Wilderness
Independent Evaluations & Testing
Psychoeducational Evaluations
Representing Parents at Case Conferences
Review of Individualized Education Programs (IEP) for Parents
Telephone Consultation with Parents of Special Needs Children
Behavior Management Plans
Classroom Adaptations
Due Process Procedures
Parent Rights
Early Childhood Special Education Services
In-service Training for Teachers, Paraprofessionals & Administrators
Assistive Technology
Transition Services
Inclusion
Expert Witness
Client Focus
Children
Adolescents
Young Adults
Payment
comprehensive psychoeducational evaluation: $6,000-7,000
comprehensive school & college placements/educational planning: $5,500-6,500
parent advocacy/special education support: $200/hour