In mental health, the term co-occurring disorders refers to the presence of two or more disorders in a person at the same time. In the past, co-occurring disorders were often confused with "dual diagnosis" (or "double trouble"), a term that was used to describe someone living with a mental illness and a substance use disorder. "Co-occurring disorders" is still used in relation to people who have both psychiatric and substance problems. However, the new term reflects an increased awareness that a person can have more than two disorders at the same time, and that these disorders can be only mental health-related, only substance-related, or both.
My blog post Co-occurring Disorders: Beyond Dual Diagnosis explains more about co-occurring disorders and the specialized approach to treating them.The most important thing to understand about co-occurring disorders is that they happen together and that each disorder can impact the others. Treatment of co-occurring disorders is more complex than treatment of a single disorder because it must address all disorders at the same time in an integrated fashion. Co-occurring disorders are also much harder to diagnose.
Because this concept in mental health is confusing to many people, we thought it might help to look at some examples of co-occurring disorders in popular culture. Associate Editor Veronique Hoebeke and I have compiled a list of some of our favorite movies, novels, and TV shows with characters who display symptoms and signs of co-occurring disorders. Some of these characters, like Esther Greenwood in The Bell Jar and Ben Sanderson in Leaving Las Vegas, are drawn from the personal life experience of the authors who created them, having themselves lived with mental health disorders. Others, like the lead characters in Sophie's Choice and Nina Sayers in Black Swan, are purely fictional creations. In all cases their stories are offered as popular entertainment, not clinical case studies.
Dramatic works like these can help us understand the human impact of mental illness by drawing us into the fictional worlds of characters we recognize and care about. But they are not reliable guides for identifying real-world mental health problems or determining how to treat them. That is a task better left to expert mental health professionals, like the practitioners and organizations featured in our Directory of Family-Endorsed Providers.
With the right treatment, co-occurring disorders can be managed and the person who has them can lead a satisfying, healthy, and productive life. Unfortunately, you will not see that happening in many of the works featured in this article. This is especially true of works released prior to 2000, when there was not a good understanding on how to treat co-occurring disorders. Many of these stories come across as cautionary tales of what happens when people do not receive comprehensive, integrated treatment for their co-occurring disorders. For example, in the biopic Gia, supermodel Gia Caringi seeks help for her drug addiction, but is not treated for her underlying personality issues, with tragic results.
The works released after 2000 have a more balanced, and in some cases positive and even humorous take on co-occurring disorders, which is as much the result of changing attitudes about these disorders as of increased understanding of how to treat them.
A note to our readers: Many of the stories featured in this article paint dark and sometimes despairing portraits of people who are struggling with serious mental health and addiction issues. Most feature drug use and some, like Gia and Black Swan contain strong sexual content and disturbing violent images. Amazon affiliate links are used in this post. Any purchases made by clicking on the images of the films or novels will help support the costs of running rtor.org, a free service of Laurel House, Inc., 501 (C)(3), non-profit organization.
Movies
Mary Rose Foster (The Rose, 1979) – Singer Bette Midler plays the title character "the Rose," an enormously talented but self-destructive rock diva whose story is loosely based on the life of Janis Joplin. The movie shows someone who is clearly struggling with alcohol and substance use problems, and what looks like borderline personality disorder (unstable intense relationships, impulsive and risky behavior, intense fear of abandonment). Bette Midler won two Golden Globes (Best Actress in a Musical and New Star of the Year) and was nominated for the Best Actress Oscar for her performance in the title role.
-Jay
Gia Carangi (Gia, 1997) – In one of the earliest and best performances of her career, Angelina Jolie plays the American supermodel Gia Carangi. By the time of her death from AIDS in 1986 it was well known that Carangi struggled with cocaine and heroin addiction. The made-for-cable biopic reveals the story of a troubled beauty who also struggled with the attachment issues ("People keep going away from me… That hurts"), high-risk behaviors, and dissociation ("So you have to stay separate from what's happening and you have to be somewhere else, but I don't know where that somewhere else is… or how to do that"), of borderline personality disorder.
-Jay
Ben Sanderson (Leaving Las Vegas, 1995) – Nicholas Cage won the Academy Award for his portrayal of a suicidally depressed alcoholic in Leaving Las Vegas. Cage prepared for the role by studying videos that a friend shot of him on a two-week drinking binge in Ireland. The result is one of the most devastating portrayals of the ravages of alcoholism and depression ever depicted in a movie.
-Jay
Kym Buchman (Rachel Getting Married, 2008) – The sister of the bride in Rachel Getting Married is released from drug rehab to attend the wedding. Later it is revealed that Kym uses drugs to evade feelings of guilt for killing her younger brother when she was driving under the influence. A day before the wedding, she makes a suicide attempt which might suggest she is affected by depression, post traumatic stress disorder (PTSD), or borderline personality disorder as she struggles to keep healthy relationships with those around her.
-Veronique
Nina Sayers (Black Swan, 2010) – The main character of this dark thriller suffers from a variety of mental health issues. Nina's quest in life is to be the perfect ballet dancer. She obsesses over technique, repeating the same movement over and over again until she is physically injured. She fears losing control and making a mistake. This is characteristic of generalized anxiety disorder or obsessive compulsive disorder. Her quest for perfection also influences how she sees her body contributing to her eating disorder. A few times in the film we see Nina induce vomiting after eating and deny herself food. Nina's mental health worsens after she is picked to be the lead in Swan Lake. She begins to experience frightening episodes of psychosis that might lead one to believe that she is also suffering from a psychotic disorder such as schizophrenia. Natalie Portman's portrayal of Nina was so powerful that she won several awards for this role including an Academy Award for Best Actress.
-Veronique
Novels
Esther Greenwood (The Bell Jar, 1963) – The 19-year old protagonist of Sylvia Plath's novel struggles with trauma from an attempted rape, paranoia, phobias about sex and pregnancy, depression and an attempted suicide. Parts of the novel are drawn from the life experience of author Plath who ended her life by suicide shortly after publication. The Bell Jar is widely regarding as one of the best fictional accounts of mental illness ever written as well as being a major work of American literature.
-Jay
Sophie Zawistowska & Nathan Landau (Sophie's Choice, 1979) – The title character in William Styron's award-winning novel is a Polish Holocaust survivor who lives with a terrible secret dating back to her internment in Auschwitz concentration camp. At several points she enters dissociative states that could be caused by PTSD, and later in the story we see her struggling with alcohol use and depression. Her brilliant lover, Nathan Landau, has mental health issues of his own, most closely resembling schizoaffective disorder, as well as substance use. Actor Meryl Streep won an Academy Award for her portrayal of Sophie in the 1982 movie version of Styron's book.
-Jay
Libby Day (Dark Places, 2009) – The protagonist of the bestselling novel by Gillian Flynn is tormented by memories of her family's massacre of which she is the sole survivor. As an adult, she must sleep with the lights on and fights against painful memories dragging her into a "dark place." These behaviors are characteristic of PTSD. From the descriptions of her as a difficult child to her general disrespectful attitude and inability to hold down a job, one might also think she has oppositional defiant disorder. In response to the painful memories of the past, she drinks heavily on a regular basis.
-Veronique
Television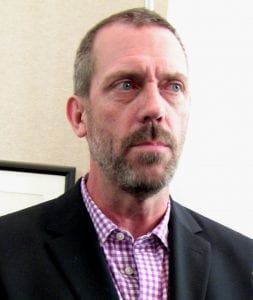 Dr. Gregory House (House, 2004-2012) – Dr. House is everybody's favorite no-nonsense doctor. His self-centered and self-destructive behaviors might make him an entertaining character but also are characteristic of narcissistic personality disorder. He also experiences bouts of depression throughout the course of the show. On top of those two disorders, he has a serious Vicodin addiction that even led him to experience drug-induced psychosis in one episode.
-Veronique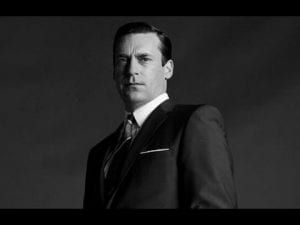 Don Draper (Mad Men, 2007-2015) – The suave advertising director from the hit AMC show has a complex past. It seems that Don has PTSD from being sexually assaulted as a teenager and spending time in the Korean War. It's apparent to audience members that Don is a heavy user of alcohol and even seeks treatment at one point during the show. Photo credit: Zennie Abraham
-Veronique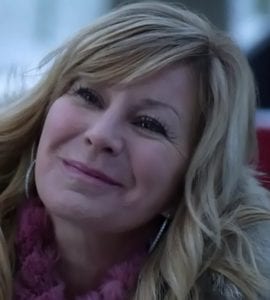 Monica Gallagher (Shameless, 2011) – In the United States version of the British show, the mostly absent and irresponsible mother of the Gallagher clan has bipolar disorder as well as alcohol dependence. Putting mental health issues aside, the whole family is affected by substance abuse in one way or another on the show.
-Veronique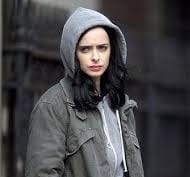 Jessica Jones (Jessica Jones, 2015) – The title character of this Netflix superhero show suffered trauma at the hands of Killgrave, her evil ex-boyfriend who also happens to be a super-villain. After escaping, she is haunted by nightmares and depends on alcohol to keep unpleasant feelings and memories at bay.
-Veronique
Is there a favorite character of yours who might have co-occuring disorders? Let us know in the comments below.
Subscribe to our e-newsletter for more mental health and wellness articles like this one.
SUBSCRIBE NOW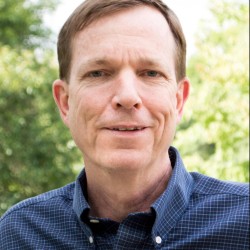 Latest posts by Jay Boll, Editor in Chief www.rtor.org
(see all)