I love the month of September.  Here in the Northeast we tend to get a long run of warm and sunny days, low humidity, and cool nights.  Young people are back in school, many of them with a sense of hope and fresh beginnings.  Parents are glad to have the kids out of the house again and many of us are rested from recent summer vacations.
September is a month of transitions and, in a way, of maturation – a feeling that comes through strongly in Frank Sinatra's classic September of My Years, which was something of a comeback album for the then 50-year old singer (one of many for Ol' Blue Eyes).  So it feels fitting in the month of September to honor the millions of Americans who have come back from the challenges of addiction and mental illness.  Their story is also one of transition and renewal.
National Recovery Month began in 1989 as Treatment Works Month, which was created to honor the efforts of addiction treatment providers and professionals. This observance evolved into National Alcohol and Drug Addiction Recovery Month in 1998, and in 2011 was shortened to National Recovery Month to recognize the many people with other mental health disorders who are also on a journey of recovery.
It is estimated that of the 17.5 million Americans over the age of 18 who lived with a serious mental health disorder in the past year, about 4 million (23%) also struggled with drug or alcohol dependency (dualdiagnosis.org).   These overlapping conditions are known as co-occurring disorders or dual diagnosis.  The numbers are much higher for all mental health conditions and substance use in people of all ages.
The 2013 documentary The Anonymous People tells the story of the addiction recovery movement and the veil of anonymity that protects people seeking help from being stigmatized and discriminated against.  According to this film there are 23 million Americans living in long-term recovery from addiction to alcohol and other drugs.   The Anonymous People makes the point that their anonymity perpetuates negative perceptions of these disorders.  We tend only to see the worst examples of mental illness and addiction in the headlines, while there are many more people in recovery who are managing and living positively with their conditions.  This is why is it so valuable to have the entire month of September set aside to recognize their struggles and achievements.
Resources to Recover is doing its part for National Recovery Month by adding the first provider of addiction treatment and recovery services to its Directory of Family-Endorsed Providers.   The Midwestern Connecticut Council of Alcoholism (MCCA) was established in 1972.  In the 43 years since then it has expanded into 10 communities in Western Connecticut, serving nearly 7,000 people a year with outpatient, detox, residential treatment, supportive housing, gambling and family support services.  MCCA's Chief Medical Officer, Dr. Jennifer Ballew, is a board-certified psychiatrist with an extensive background and experience in the treatment of mental health and addiction disorders.  This is important because of the close connection between mental health and addiction in co-occurring disorders.
Later this month, RtoR will add two more providers experienced in treating co-occurring disorders to its Directory of Family-Endorsed Providers.  Laurel House, Inc., the sponsor of this website, will feature an expert speaker on co-occurring disorders, Dr. Jeremy Barowsky, in its Family Seminar Series this October.
Substance use and psychiatric disorders are frequently caused by shared risk factors, such as overlapping genetic vulnerabilities and environmental triggers.  These disorders can also contribute to and exacerbate each other.  Effective treatments exist for both types of disorders.  But the most effective treatment involves a combined approach.
Getting help for co-occurring disorders of mental illness and addiction can be complicated.  The Resource Specialists at rtor.org can help you navigate the ins and outs of co-occurring referrals and admissions.  Contact us now for a FREE consultation (rtor.org is supported by grants and private fundraising, and there are never any charges for our services).
Jay Boll, Editor in Chief
Your purchases of these items on Amazon.com will help support the costs of running rtor.org, a free service of Laurel House, Inc., 501 (C)(3), non-profit organization.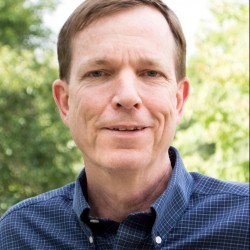 Latest posts by Jay Boll, Editor in Chief www.rtor.org
(see all)