Laurel House, Inc., the non-profit sponsor of www.rtor.org recently lost a beloved, long-time employee, Wendy Champeix, who is honored in this post about her life as a Champion for Recovery.
The last time I saw Wendy she was conducting a walk-through of the Laurel House kitchen and café areas to make sure everything was in order before she left on a week's vacation. It is a fitting last memory of someone who approached her sixteen years at Laurel House with such a deep sense of responsibility and caring in everything she did. Since that Friday afternoon many of us have been left to wonder how someone as spirited, lively, and vivacious as Wendy could be taken from us so suddenly. But I do believe that if she were to leave us, whether on vacation from her job or departing from this world, she would make sure that things were in order.
Wendy was much more to me than a co-worker. She was a true friend and a kindred spirit with whom I frequently shared feelings and thoughts on everything from raising kids to world affairs. My last conversation with her was over lunch at Laurel House. We talked about the challenges and joys of parenting, a frequent topic of our chats. Wendy may have seemed the perfect parent, but I never felt the least bit of judgment or condescension from her when the conversation turned to my own struggles in that area. As the parent of a child who lives with a mental health condition, that meant more to me than anything.
On the big questions of life Wendy always seemed to have the answer, while in her one-to-one dealings with people she was unfailingly open and accepting, eternally hopeful and supportive. As Director of Laurel House's Recovery Connections program she was responsible for the implementation and oversight of rehabilitation services, ensuring that people with serious mental health conditions had the opportunity to pursue and achieve their goals for recovery. She performed this role with a deep sense of commitment and responsibility. Wendy's belief in the possibility of recovery for people with serious mental health conditions came from deep within her. It was as much a part of her personality as her sunny disposition, her love of travel, and her commitment to health and wellness.
People went to Wendy not because she was good at solving problems (although she was very good at that), or because it was her job. They turned to her because she had a special talent for letting people know she cared about them. I call it the Wendy Way, the qualities of character that made her such a beautiful soul and a true champion for recovery.
The Making of a Recovery Champion–7 Essential Traits of the Wendy Way
Caring–Wendy proved that you do not have to live with a mental illness yourself to be an effective advocate for others who do. She was not just attuned to people's feelings, she was compelled to help in any way she could. Wendy was the kind of person who was always available and could not hold back from helping anyone who reached out to her.
Hope–This may be the most important quality for a recovery champion to possess and Wendy had enough to go around for everyone. She offered people hope not just in words but with actions. The care and effort she put into helping people polish resumes, prepare for interviews, and learn new skills, said more about her belief in their abilities and potential than mere words of encouragement could ever express.
Practicality–Wendy was hopeful, but she was also realistic. She understood that recovery is a long-term process, with steps backwards as well as forwards. Knowing this, she adjusted her expectations accordingly, encouraging others to transcend their limitations without ever pushing them past their limits.
Resourcefulness–When something needed doing at Laurel House, Wendy was the go-to person. It wasn't just her attitude. She possessed the knowledge, skills, and practical ability to get things done, and she applied her talents just as much to helping someone get to a doctor's appointment on time as to running the programs of Laurel House.
Perspective–Wendy's influence on the Supported Employment and Education programs was huge. But it was her attention to the little things that made such a difference in people's lives. Whether it was the welcoming flower vases on the tables of the Resource Center café, her weekly wellness groups, or planning of seasonal parties and holiday festivities, these little touches made people feel valued, included, and connected.
Spirituality–In her work with program participants Wendy kept her private spiritual beliefs to herself. But it was obvious to anyone who knew her well that those beliefs influenced everything she did. Her hopefulness, caring and genuine belief in people's capabilities were deeply rooted in a personal spirituality that informed her life.
Fun–I never laughed with anyone at Laurel House more than I did with Wendy. She possessed a tremendous generosity of spirit and brought energy and excitement to even the most ordinary aspects of her job. For the many program participants who come to Laurel House, Wendy made sure that recovery was not just a matter of attending school or learning a skill. It was also about meeting other people, having fun, and enjoying life.
The concept of recovery in mental health can be hard to grasp. It is not measured only by whether a person has a job or is self-sufficient, takes medication or overcomes the symptoms of mental illness. Recovery is a process as much as a goal and has more to do with how people feel about themselves, their participation in the community, and their connection to others than what they accomplish in their lives. Wendy Champeix was one of the rare professionals who understood that. She was a champion for recovery and a beautiful person who will be much missed at Laurel House, though her spirit lives on in the thousands of lives she touched.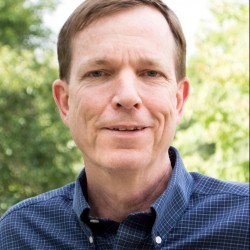 Latest posts by Jay Boll, Editor in Chief www.rtor.org
(see all)