Whether your college has moved entirely online this semester or you're working with a hybrid campus situation, this school year will be different from what you're used to — and what you expected. Whether you're embarking on the college experience for the first time or returning to your classes, the coronavirus pandemic will change the way you socialize. You might even worry it eliminates the possibility of making new friends.
Even if your university looks different now, you can still learn how to make friends at college and find people to connect with. Your friendships may have new challenges now, and they may take a different amount of effort, but you can still safely socialize this semester — and you may even find connections you would never have encountered before.
Look for Online Clubs and Extracurricular Activities
Even if your campus is entirely online, there is still much more to do beyond your academic classes. Clubs, organizations, and extracurricular activities have existed for years, and their structures and groups are still in place, even if people aren't meeting in person. Use your school's resources to search for clubs and organizations you'd like to join and get involved however you can.
They might be hosting Zoom meetings, game nights, or other online activities. They may even have group chats you can join to get to know people and make friends during the coronavirus pandemic.
When you get involved online, you'll find other students looking for socialization just like you. Perhaps you'll connect with people who'll become your in-person friends as soon as you all set foot on campus.
Join Class Facebook Groups
Many people don't know this, but incoming graduating classes for many colleges have Facebook groups for everyone to congregate and get to know one another. Often, these are great places to meet roommates, find people in similar classes and majors, and discuss campus events. If you haven't already, search for your graduating class and school on Facebook to see if any groups exist. Getting familiar with Facebook groups can help you learn how to socialize safely during the coronavirus pandemic.
You may even find groups dedicated to your major or field of study. Some of these groups are run by the school, but many are student-run and a bit more casual. These can enable you to find people with common interests, start conversations, and make friends with those who will soon be in your environment.
Reconnect With Old Pals
If you're looking to search in places besides your college community, you can always connect with some old friends you haven't seen in a while. Maybe you're back in your hometown even though you'd rather be with your friends away at college. Maybe your school has gone completely virtual this semester, and you're itching for some safe and cautious in-person social time.
While hanging with your high school buddies might not be what you had in mind for your college experience, this could be an opportunity to cherish the time you have with them. Take the time you have back home to catch up with the people you know you'll miss when you're not around them anymore. Make an effort to check in with those you haven't seen in a while, either through digital means or at a safe social distance.
Find a Pen Pal
Pen pals are a great way to get some distance companionship without staring at a screen constantly. You can find a future classmate, current friend, or someone brand new to exchange letters with. There are plenty of sites and resources for finding people if you're looking to meet a new friend, or you can post your search on social media.
You can even call a local nursing home, as nursing home residents often appreciate communication and connection, especially during these times.
Do Socially Distanced Friend Dates
If you're looking to socialize with pals around you, but you're unsure how to go about it, you can go on a socially distanced friendship date. Whether you're on campus or chilling at home this semester, spending time outdoors with proper precautions for health and safety can be a great way to socialize with your friends. You can choose from any number of friendship dates, like:
A picnic in the park, spaced out from each other appropriately
A walk around campus — 10 minutes a day can improve your mental health, and it's even better with a friend
A hiking trip to a nearby nature park or trail
A beach day
A bike ride
An outdoor yoga class
Find Your Connection
No matter which method your school uses to conduct this semester safely, there are still options for making friends during coronavirus and putting yourself out there socially — while social distancing, of course. Your college experience will be unique to you and your world, but there are so many ways to be social and make friends, even during a pandemic. Who knows? You might find your next best friend in an unconventional way.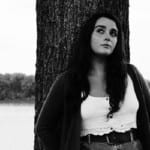 About the Author: 
With a passion for education and student lifestyle, writer and blogger Alyssa Abel makes it her mission to offer helpful, well-informed resources for students and teachers everywhere. Read more of her work on Syllabusy.
The opinions and views expressed in any guest blog post do not necessarily reflect those of www.rtor.org or its sponsor, Laurel House, Inc. The author and www.rtor.org have no affiliations with any products or services mentioned in the article or linked to therein. Guest Authors may have affiliations to products mentioned or linked to in their author bios only. Latest posts by Guest Author for www.rtor.org
(see all)