There are anywhere between 10,000 to 20,000 mental health apps available today.
Choosing wisely becomes a challenge when you have to pick one out of 10,000 anything – be it shampoo, pizza sauce, or investment options. It can only get harder when it comes to choosing a mental health app. Few of these apps are backed by qualified mental health experts or tested well for safety. Washington Post called it "a chaotic world of mental health apps" and recommends having a "game plan" to navigate it. Another article from BBC stated that 85% of healthcare apps do not live up to National Health Service standards.
At the same time, the advantages of app-based mental health solutions cannot be overruled. They offer much-needed support to people who can't access in-person therapy. This could be due to financial reasons, inability to visit a practitioner, or more. Having an app to guide and support people seeking mental health is an effective alternative to having no support at all. Moreover, apps offer anonymity and privacy to people who are uncomfortable with or not yet ready for in-person therapy. Apps are cheaper, often free, and accessible at any time.
It is therefore critical that mental health apps be chosen wisely. Here are some ways to ensure the credibility, efficacy, and safety of a mental health app.
Look for credible expertise
The first thing to look out for in a mental health app is the backing of actual, qualified mental health professionals. Did the app makers consult certified psychiatrists, psychologists, and therapists while designing the flow, content, and services of the app? Is the app backed, supported, or approved by a reputable mental health organization? Are the services provided by the app based on scientific principles? Has the app been tested on a sizeable number of relatable candidates before being made public?
Finding answers to these questions isn't exactly easy. However, if the app developers have taken the trouble to consult experts or perform tests, they will be sure to flaunt that in the app description. Look for specifics like names of organizations or any claimed approvals mentioned in the description. A quick Google search can help you tell if they are legit.
Utilize rating and reviewing organizations
Thankfully, a number of mental health professionals sensed the dangers of half-baked mental health apps. So they developed platforms to review these apps and help patients choose wisely. Using these reputable platforms to choose your mental health app would be a better alternative to typing' mental health' into the app store search. Some of the dependable reviewing platforms are:
One Mind PsyberGuide
One Mind PsyberGuide is a non-profit mental health app guide that rigorously evaluates mental health apps and lets people choose one that fits their needs. They have highly qualified (we're talking Harvard and Stanford here) experts on board who assess apps based on their research, methodology, and privacy policy.
ORCHA
ORCHA is an independent digital health evaluation organization that enables safe adoption of digital health solutions. They've developed an app library where you can find thousands of app reviews testing apps for their adherence to quality thresholds.
Look for apps with live expert help
Apps may be effective, but they cannot fully replace therapy. For someone who truly needs therapy and in-person support, an app alone cannot fill the gap. In the current situation, however, the COVID-19 pandemic is not only increasing stress and anxiety levels but also making it difficult to attend live sessions at a therapist's clinic.
Using apps may be the desperate solution a lot of people need right now. However, pre-programmed app content may prove insufficient in situations like a panic attack or a meltdown. In such scenarios, an app must have the option to consult a certified expert over phone, text, or video. An app lacking this basic functionality may not be ideal for patients needing support.
Make sure there is a privacy policy
Using mental health apps entails sharing highly intimate, personal details. Suicidal thoughts, sexual histories, deep insecurities, and even medical records – so much is shared on these apps that protecting the user's privacy should be paramount for the app developers. However, a 2019 paper assessing a number of smoking and depression apps found that nearly a third of these apps did not have a privacy policy. Those that did were very unclear about their data sharing policy.
First and foremost, users must understand that sharing their private data is not a fair price to pay for using mental health apps. So be sure to check under the App Privacy section on the app store listing and read through. The privacy policy should clearly state what types of data the app does and does not collect and whom it shares that data with. If any part of the privacy policy makes you uncomfortable, do not download. If the privacy policy is ambiguous or unclear, do not download.
Conclusion
Mental health apps cannot replace therapy, but they can provide a great way to assist treatment or access at least some support when it is difficult to find or afford in-person therapy. When chosen carefully, mental health apps can help patients monitor, track and optimize their own care. Choosing wisely is the key here. If you need a mental health app, be sure to look for an app that has been developed under the guidance of qualified mental health experts, follows established scientific methodologies, and has a solid, unambiguous privacy policy. A little research before downloading will help you choose an app that works for you and truly helps you feel better.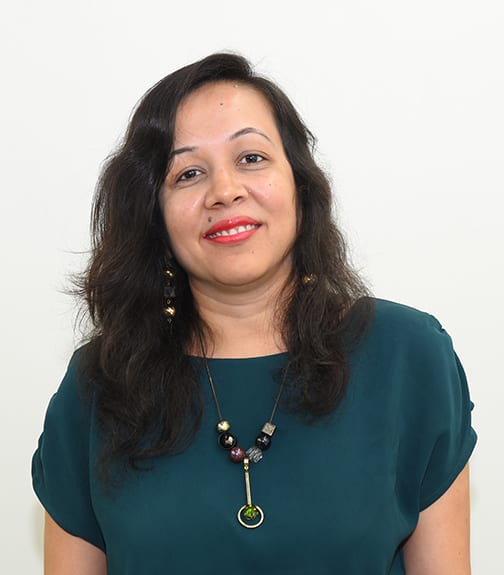 About the Author: Hiral Atha is the CEO of Moveoapps, a premium mobile and web app development company. Aside from building top-notch apps, she likes to write about startups, small businesses, and women in tech. Connect with her on Twitter at @hiralatha (https://twitter.com/hiralatha) and LinkedIn at https://in.linkedin.com/in/hiralatha
Photo by Paul Hanaoka on Unsplash
The opinions and views expressed in any guest blog post do not necessarily reflect those of www.rtor.org or its sponsor, Laurel House, Inc. The author and www.rtor.org have no affiliations with any products or services mentioned in the article or linked to therein. Guest Authors may have affiliations to products mentioned or linked to in their author bios. Latest posts by Guest Author for www.rtor.org
(see all)