Attention deficit hyperactivity disorder (ADHD) is one of the most common neurodevelopmental disorders affecting both children and adults. According to a study conducted by the Centers for Disease Control and Prevention, approximately 6.1 million children in the United States have been diagnosed with ADHD and ADD. However, many adults also experience this mental health disorder, though the ratio is slightly lower than children. Worldwide ADHD prevalence in children is estimated at 5%, while adult ADHD prevalence is about 2.8%.
ADHD patients are unable to keep focus and display excess movement that is inappropriate for the situation. Inattention, limited attention span, high activity levels, difficulty remaining still are the most common ADHD symptoms. Some other symptoms of ADHD include forgetfulness, distractibility, fidgeting, disorganization, and poor sense of time.
The major problem people with ADHD face is to stay focused and complete their tasks on time. They find it difficult to pay close attention to details and usually make careless mistakes. The good news is ADHD is manageable with a combination of medication, behavioral therapy, and lifestyle changes. Adults experiencing the symptoms of ADHD can follow some of the best time management and organizational strategies to cope with symptoms.
Fortunately, there are many apps that help people with ADHD plan, focus, and execute tasks efficiently. Whether you live with ADHD or not, if you are struggling hard to manage distractions, information, and time and want to stay more productive, you will definitely find these apps useful.
Let's explore the top 10 apps for people with ADHD that help them stay productive, organized, and focused.
1. Due
Forgetfulness and distractibility are the most common symptoms of ADHD. Due is a great tool that can help you remember all tasks you need to complete. The app is super easy and packed with many useful features. You can set reminders so that you can always stay on top of your tasks. The auto snooze feature notifies you of any overdue tasks. It can be configured to repeat up to 10 times. You can set daily and weekly reminders and keep your reminders synchronized with iOS devices.  It is one of the best apps for individuals facing distractibility.
2. Rescue Time
Rescue Time is a great app for ADHD patients that can help you save a lot of time, keep you productive and motivated. It acts as a productivity assistant that can easily assess your work style and meeting schedule. Rescue Time keeps you on the right track by providing summaries of your daily tasks. The app helps you measure your focus and uncover all the apps and sites that distract you and keep you from getting tasks done on time. With its powerful engine, you can get in-depth reporting so that you can take control of your time.
3. Focus@Will
Focus@Will or FocusatWill is an amazing app that is tailored to help you stay focused and retain information for a longer period by providing a personalized, instrumental music library. The music is carefully crafted to keep you focused and distraction-free. It is scientifically proven that you can improve your focus with music. According to studies, it has been proven that the human brain can focus for a maximum of 20 minutes. Focus@Will is based on years of research, data, and science and can improve your attention span by customizing the music at the right time intervals.
Focus@Will app can keep you focused for up to 100 minutes. This is why Focus@Will is a great app for ADHD minds, allowing them to reduce distractions, stay focused and maintain productivity when working or studying.
4. Brain Focus
Brain Focus is one of the most famous time management apps that help reduce distractions and sharpen your focus. It blocks other apps and keeps your notifications silent while enabling you to stay focused. Brain Focus is based on the time management system the Pomodoro Technique, allowing you to adjust to the session duration that perfectly fits your needs.
It can track your time by task, group tasks by categories, pause and resume sessions. It can automatically disable Wi-Fi and sound during the session and notifies you before the end of the work session. It is a great choice for ADHD minds as it allows you to effectively manage your time and never miss a deadline.
5. Headspace
Headspace is one of the most popular tools that help users become mindful by managing stress and anxiety. People experiencing the symptoms of ADHD can take maximum advantage of this amazing app that is based on meditation. People with ADHD are easily distracted and unable to stay productive. This is why they may be unable to do high-quality work. Headspace allows you to increase your focus and get more tasks in less time through mindful meditation exercises and guided sessions.
According to several studies, meditation can bring positive changes in cognitive and emotional processing. Meditation can declutter your thoughts and sharpen concentration, allowing you to stay on the right track for longer.
The app provides mediation sessions that can perfectly fit into everyone's busy schedule. You can find guided meditation sessions for sleep, anxiety, and panic, or find sleep casts, calming stories, tranquil sleep music, mindful fitness courses, and much more.
6. SimpleMind Pro – Intuitive Mind Mapping
Mind mapping is a great way to capture your ideas, improve learning, recall information, and boost productivity and creativity. SimpleMind Pro – Intuitive Mind Mapping aims to improve productivity, enable meaningful learning, improve memorization, retention, and make it easier to understand complex issues. Now you can easily mind-map your thoughts whenever you want with this intuitive mind mapping app.
SimpleMind Pro has the ability to synchronize your mind map across multiple platforms. With this helpful app, you can place topics whenever the idea strikes in your mind in the free-form layout. You can use auto layout for brainstorming. It allows you to reorganize or restructure the layout with its drag, rotate, reconnect and rearrange feature. It supports multiple mind maps on a single page.
The app allows you to add images, videos, voice notes, text notes, icons, and links to the mind maps. The best part is it can be seamlessly synchronized on Dropbox, Google Drive, and OneDrive. You can create a slideshow to present your mind maps or change the appearance by choosing from the 15+ style sheets. You should definitely give Simple Mind Pro – Mind Mapping a try.
7. ScheduleOnce
Whether you are an entrepreneur or running an app development company, you need to schedule meetings to discuss ideas with clients and get their valuable feedback. ScheduleOnce solves this problem by offering an online scheduling feature. ScheduleOnce gives you complete control of your day and can easily be integrated with Google Calendar, Office 365, Outlook, Exchange, and iCloud calendar.
All you need is to share the client's availability, and ScheduleOnce will schedule meetings in seconds. With ScheduleOnce, you can easily send calendar invitations and secure video links for Zoom, Microsoft Teams, Google Meet, and much more. The app is exclusively designed to maximize scheduling opportunities while distributing meetings across the team.
Whether you want to schedule one-on-one meetings, panel meetings, group sessions, or session packages, ScheduleOnce can allow you to schedule meetings. You can efficiently manage your time by defining when clients or your team is available for the meeting. It automatically sends confirmations and reminders to ensure you never miss a meeting.
8. Todoist
Todoist is one of the best task management apps that can organize your work and life. It is exclusively designed to help you regain clarity and calmness by organizing all your tasks in a to-do list format. Todoist is a great app to free up mental space and help you complete your projects on time. With Todoist, you can achieve peace of mind by simply typing in a task and reminder time.
You can get a clear view of your tasks and stay on track of your tasks. With Todoist, you can capture and organize tasks in seconds. With recurring due dates, you can remember deadlines. It lets you create sections and subtasks that ensure your projects stay organized.
One of the best reasons to choose Todoist is to focus your effort on the most important things. The priority levels help you know what is important and keep you on track. You can build your own task views that fit your unique style and workflow. With Boards, labels, filters, and themes, you can easily manage your tasks and meet your daily, weekly, or monthly goals.
9. Productive – Habit Tracker
Productive – Habit Tracker is another amazing app that helps people with ADHD build a perfect, positive routine and productive life-changing habits. By building a personalized, productive routine, you can easily complete your daily goals. You can plan out your day to meet your big or small tasks.
With this amazing habit tracker, you can set personal goals, track your progress, take breaks, set reminders, and motivate yourself to get things done on time.  It has an easy-to-use interface that allows you to plan your habits, schedule tasks for the day, and keep on track with its useful statistics.
10. SimpleMind
SimpleMind is one of the best mind mapping tools that can analyze your thoughts and structure them in an organized format. It has a unique layout that lets you organize your ideas so you know what you actually want to do. SimpleMind allows you to organize multiple mind maps on a single page. You will find the horizontal, vertical auto layouts and other layout styles for brainstorming. The tool lets you upload images, video recordings, voice memos to make your mind maps more effective. You should try this tool to get your ideas on the canvas.
Here you go. These are the top 10 tools for ADHD that will definitely help alleviate the symptoms of forgetfulness, hyperactivity, impulsivity, and inattention. If you have an amazing mobile app idea for people with ADHD, go ahead, find a team of app developers and turn your idea into reality.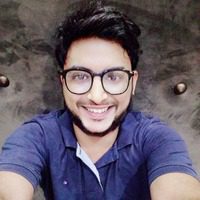 About the Author: Irfan Ak is a tech-savvy & experienced digital content strategist at Branex, a pro app development company. He is a regular contributor on various websites. He has worked with several brands and created value for them.
Image Courtesy: Branex
The opinions and views expressed in any guest blog post do not necessarily reflect those of www.rtor.org or its sponsor, Laurel House, Inc. The author and www.rtor.org have no affiliations with any products or services mentioned in the article or linked to therein. Guest Authors may have affiliations to products mentioned or linked to in their author bios. Latest posts by Guest Author for www.rtor.org
(see all)