Thanksgiving is a time of year to show gratitude for all your blessings in life. Sometimes we get so caught up in the hustle and bustle that we forget to take a moment to reflect and give thanks for everything we've been given. Being grateful can provide many benefits to overall well-being, which can help promote a happier YOU. Having gratitude is also a fundamental part of putting the law of attraction in motion. You attract what you want by being grateful for what you have today.
Benefits of Gratitude
#1 Provides a Sense of Contentment
Being grateful can help boost your confidence since you are less likely to compare yourself to others. Comparing ourselves to others promotes negativity and insecurity, which diminishes our self-esteem and self-worth. The only person you should compare yourself to is your "old self."
#2 Promotes Positivity
Being grateful for everything you've been given enables you to see the brighter side of things. This attitude can help promote positivity which can help bring more good things into your life. Having a more optimistic outlook can provide benefits for the mind, body, and spirit. The more positive vibes you put out there, the more positive things you'll attract.
#3 Reduces Stress and Anxiety
Being grateful means that you're less likely to dwell on the negative things in life, such as anger, resentment, and regret. Having a more optimistic view of things means that you spend less time worrying, which can reduce unnecessary stress and anxiety. Since you're spending less time worrying, you'll have more time to spend enjoying the present moment, which is the key to living a happier life.
#4 Improves the Quality of People Around You
Having a happier attitude can help attract more positive people in your life. By surrounding yourself with like-minded people, you'll be able to cultivate healthy relationships.
#5 Benefits of Gratitude and Mental Health
Being grateful benefits the mind by helping to promote a healthier mindset. This leaves you more resilient and capable of tackling anything that comes your way, good or bad.
#6 Benefits of Gratitude and Happiness
Gratitude and happiness go hand in hand because being grateful for the good things in life helps you avoid dwelling on the bad stuff.
#7 Gratitude Benefits Overall Physical Health
Having less stress, anxiety, and depression can benefit your physical health in many positive ways.
Gratitude Exercises
# 1 Gratitude List or Gratitude Journal
Having a gratitude journal can help you focus on the more uplifting things in life. Give yourself a small goal of listing 1-2 things you're grateful for each day. Try to go back and reflect on this gratitude list from time to time.
#2 Daily Gratitude
Think of something you're grateful for each day before you get out of bed in the morning.
#3 Spend Time in Nature
Nature has its way of promoting peace and tranquility. It also helps you experience the present moment, which is the key to sustainable happiness. You can take this opportunity to appreciate the pure beauty surrounding you; the birds chirping, the sun shining, the beautiful flowers, the fresh air, or the stillness of the trees.
#4 Volunteer
Helping someone less fortunate than you can help put things into perspective. No matter how bad you think things are, they can always be worse. Helping others can make you happier by providing a sense of purpose in life.
#5 Forgive and Let It Go
Think of a person who you may be upset with or who you're no longer friends with. Find something about this person that you're grateful for. Try to repeat this exercise daily or every so often.
#6 Turn a Negative into a Positive
Think of a challenging thing you may be facing in life. Now find something about this situation that you are grateful for. Try to repeat this exercise daily or every so often.
#7 Perform a Gratitude Meditation Every Morning
Take a bit of time every morning to meditate on the things that you are grateful for. Use your imagination and visualize yourself giving thanks for all your blessings.
Practicing Gratitude for Lasting Results
The benefits of gratitude are endless, and it's important to understand that this is a mindset that may take some work. If you dedicate yourself to these gratitude exercises, your whole outlook on life can change, thereby creating a happier YOU.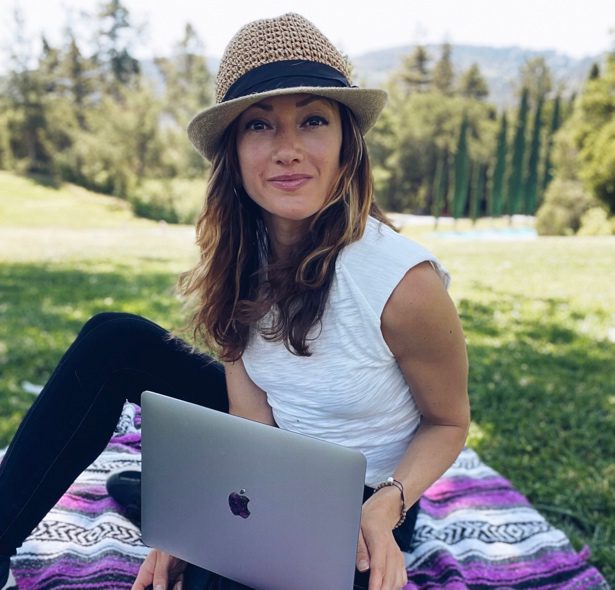 About the Author: Taleen Keuftedjian is a mental health and wellness enthusiast who coaches others on the importance of whole-body health. She is the author of the recently published book Balance the Bossy Brain – A Personal Experience Guide on Overcoming Anxiety by finding the root cause and healing the mind, body, and spirit.
She takes a relatable approach where she uses her own personal experiences to help motivate others to live a healthy, happy, anxiety-free life.
Visit Taleen at habitatforwellness.com to learn more about releasing negativity, embracing happiness, and how to live your best life,
Follow her on Facebook and Instagram to keep up with her blogs on health and wellness.
Want to read Balance the Bossy Brain? Check out the link above!
Your purchases will help support the costs of running rtor.org, a free service of Laurel House, Inc., 501 (c)(3), nonprofit organization.
Laurel House, Inc., the sponsor of www.rtor.org, is a participant in the Amazon Services LLC Associates Program, an affiliate advertising program designed to provide a means for sites to earn advertising fees by advertising and linking to Amazon.com. Some links may be affiliate links. We may get paid if you buy something or take an action after clicking one of these.
The opinions and views expressed in any guest blog post do not necessarily reflect those of www.rtor.org or its sponsor, Laurel House, Inc. The author and www.rtor.org have no affiliations with any products or services mentioned in the article or linked to therein. Guest Authors may have affiliations to products mentioned or linked to in their author bios. Latest posts by Guest Author for www.rtor.org
(see all)