The declaration of the COVID-19 pandemic by the World Health Organization (WHO) sparked widespread fear around the world. Even though it's been almost two years since the pandemic's start, it's still a reality in many parts of the country. Our daily lives have changed significantly due to the preventive measures to curb the further spread of the virus. The imposition of everything from social isolation and lockdowns to job losses and financial stress has impacted everyone's mental health.
Although these measures were taken for the greater good of people and to slow down the spread of the virus, they also led to feelings of loneliness, social isolation, and anxiety among adults and children.
This article discusses the issue of social isolation and how it can impact your mental health. It also explores its risks, symptoms, and how to deal with loneliness and depression.
Social isolation and its effect on mental health
Social connection is crucial for both a person's mental and physical health. Good social support and connection can positively affect your mental health. People are social animals, and having relationships and connections are vital biological needs for optimal survival.
If these needs are denied or limited, it could have adverse effects on your mental well being, leading to the following symptoms:
Loneliness
Anxiety
Depression
Dementia
Emotional burnout
Fact: Loneliness can even affect your physical health as it is often linked to health conditions and diseases, including breast cancer.
The mental health consequences of the pandemic and the preventive measures that come along with it are severe. Even at work, the mental health of employees post-pandemic has taken a new turn. Prolonged isolation can negatively affect your emotional health, altering your sleep cycle and nutrition intake. Your natural channels of human expression and emotions can be affected as a result.
Furthermore, you are now more conscious of who you meet and who you see as a potential threat to your health. Because of this, people are choosing to avoid social interactions. This has contributed to the deterioration of relationships, leading to more disputes and a negative outlook on the world.
Reduced social connection can lead to depression symptoms among young and older adults. Social isolation is linked to loneliness and other negative self-related thoughts, leading to a 26% increase in premature deaths. A study revealed that people reported acute stress, anxiety attacks, insomnia, social anxiety, and emotional exhaustion symptoms post-quarantine.
Symptoms of social isolation affecting your mental health
Here are some of the signs and symptoms you need to look out for if you are self-isolating during the pandemic. Having your life confined to four walls can be detrimental to your mental health, and here are some signs that you or someone you know might be experiencing:
Aggressive behavior
Passive attitude
Lack of energy to do basic chores
Poor self-care, neglecting self
Poor sleep cycle
Anxiety and stress
How to reduce the negative effects of social isolation on mental health?
Connecting with your loved ones can be an effective way of reducing loneliness to some extent. In the face of the pandemic and lockdown in parts of many nations, it can be quite challenging to contact your friends, family, or associates for support. Fortunately, thanks to multiple online platforms and advanced technology, reaching out for help or company time has never been easier.
Here are some of the simplest ways for you to reach out to your loved one when you're feeling extra low:
Phone calls and text messages
Email
Social media platforms
Video chat platforms
You can also participate in online classes or workshops, such as cooking classes, grooming workshops, and even dance classes. Participating in online activities with other people can promote connection, decrease loneliness, and even help you overcome depression in some ways.
However, COVID-19 calls for social distancing, and WHO recommends reaching out to community members who may be at risk of isolation, loneliness, and mental health complications.
Knocking on neighbors' doors and keeping a safe distance, or even calling them to check-in, can help reassure them that they still have people to rely on and support them.
Sending those who are isolated comfort packages or providing them with essential medicines and groceries is another way to stay in touch.
How to get help if loneliness is affecting your wellbeing
Suppose you or any of your friends and family are experiencing loneliness. In that case, you should seek professional help or consult a therapist if you notice any of these signs and symptoms of anxiety and depression:
Persistent worry
Irritability or restlessness
Sleeping too much or not sleeping enough
Unable to concentrate
It is also important to look at eating habits. When a person struggles with mental health, it is best to reach out for help before the situation worsens.
Summing up
COVID-19 with all its variants has made the future uncertain. For the time being, it remains important to follow public health guidelines, including social distancing. Although the pandemic has affected us adversely, your mental state and outlook eventually determine how well you cope with the situation.
It is your responsibility to keep fighting the best you can and stay healthy, mentally and physically.
If you or someone you know experiences mental health issues, it is important to seek help from a qualified professional. Our Resource Specialist can help you find expert mental health resources to recover in your community. Contact us now for more information on this free service to our users.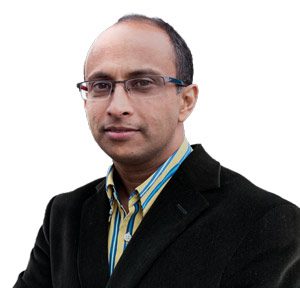 About the Author: Anjan Pathak is the Co-Founder & CTO of Vantage Circle, a cloud-based employee engagement platform, and Vantage Fit, an all-in-one corporate wellness platform. He is an HR technology enthusiast, very passionate about employee wellness, and actively participates in corporate culture growth. He is an avid reader and likes to be updated on the latest know-how of Human Resources.
Photo by LinkedIn Sales Solutions on Unsplash
The opinions and views expressed in any guest blog post do not necessarily reflect those of www.rtor.org or its sponsor, Laurel House, Inc. The author and www.rtor.org have no affiliations with any products or services mentioned in the article or linked to therein. Guest Authors may have affiliations to products mentioned or linked to in their author bios. Latest posts by Guest Author for www.rtor.org
(see all)