Relationships require time, energy, and commitment. They are not created overnight. And as difficult as it is to start a relationship, it's even more difficult to sustain one.
The ride is not always smooth. It is bound to be bumpy, and sometimes you will need to put in that extra ounce of care to stay connected with your partner. Caring isn't always shown through grand gestures. Little expressions of love go a long way in rekindling the warmth in your relationship.
For those days when your relationship needs a little bit of something extra, here are a few ways you can express your love to your partner.
1. Sit Down and Talk
Sitting down and talking to your partner after a particularly tiring day is the best way to feel closer to them. Brew a cup of coffee or order their favorite takeout and start talking. If you're in a long-distance relationship, get on a video call with them. The key to building healthy relationships is communication.
Tell them the big and small details of your day, then ask them about theirs. And while your partner speaks, listen. Pay attention to what they share without getting distracted. Remember, communication is a two-way street. You don't have to walk down it alone. Gently hold your partner's hand and take turns leading the way.
Share Your Troubles
If something about your relationship is troubling you, sit down and open up about it. Be gentle and polite, and think of possible solutions to the problem. It helps to keep an open mind and be willing to listen to the solutions that your partner offers. If you disagree with parts of the proposed solution, communicate that openly, too.
By entering into a meaningful conversation with your partner, you create an environment for mutual growth. Anna Marchenko, LMHC, M.A., Ed.M, principal therapist at Miami Hypnosis and Therapy, says, "Try your hardest to foster a positive environment built around kindness and mercy. It's not always easy, but striving to create this atmosphere helps alleviate stress and shows that you are putting in the effort."
2. Get Intimate
Touch is an important love language. Getting physical with your partner will help you connect more strongly with them. It is important to cultivate healthy sexuality in intimate relationships. Physical intimacy will strengthen the bond between you.
Emotional intimacy also goes a long way to getting you closer to your significant other. How comfortable you are opening up to your partner determines the emotional intimacy you two share.
There is also a direct connection between mental health and intimacy. The more intimate your relationship with your partner, the better your mental health will be. Together, physical and emotional intimacy will pave the way to a healthier relationship.
3. Little Gestures Go a Long Way
It is not always the grand gestures that sweep a partner off their feet. Kind and thoughtful little gestures can work like a charm.
Being mindful of their interests and needs is the first step in this direction. If they are going to the doctor, accompany them to the appointment. Help around the house without being told what needs doing. If you are out grocery shopping and see their favorite snack, surprise them with it. Leave little love notes for them to discover around the house.
If you are not living together, make sure to check on them often. Don't worry if they do not respond to your texts or calls immediately. They may be busy with work or have other commitments to attend to. Consider paying them a surprise visit once in a while. Be patient when dealing with someone in a long-distance relationship, but also be ready to step up in times of crisis.
4. Create New Memories
Relationships often lose steam as time progresses. You may find you both feel more comfortable taking it easy as you grow older together. However, it's a good idea to break out of the rut once in a while.
Spontaneity and spark are what your relationship needs at such times. Go for that impromptu weekend road trip. Enroll the two of you in dance classes. Step out and finally visit that restaurant you have been hoping to try out for a while now.
While you come up with things to do together, make sure to factor in your partner's interests and comforts. You want to spice things up without making it uncomfortable for either of you.
5. Seek Help If the Need Arises
In case it gets hard for you and your partner to figure things out on your own, engage a therapist to help you through it. Sitting down with a professional can help you understand your attachment style and build healthier relationships.
Therapy can provide you and your partner with a safe space to mutually resolve your issues. You can voice your apprehensions and fears and see the other's perspective in a non-judgmental environment.
Working on being a better communicator can be a game changer in your relationship. It will help you be more intimate with each other, and this will, ultimately, strengthen your relationship.
Love and Live Better
Every relationship is bound to have occasional ups and downs. The trick is to ride the crests and work a little bit harder to brave out the low points.
Healthy relationships require patience and understanding. With the right amount of love and care, you can stay connected with your partner.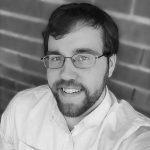 About the Author: Aaron Smith is an LA-based content strategist and consultant in support of STEM firms and medical practices, including mental health therapists. He covers industry developments and helps companies connect with clients. In his free time, Aaron enjoys swimming, swing dancing, and sci-fi novels.
Feature photo by EKATERINA  BOLOVTSOVA: https://www.pexels.com/photo/happy-young-multiracial-couple-taking-on-sofa-at-home-4049517/
The opinions and views expressed in any guest blog post do not necessarily reflect those of www.rtor.org or its sponsor, Laurel House, Inc. The author and www.rtor.org have no affiliations with any products or services mentioned in the article or linked to therein. Guest Authors may have affiliations to products mentioned or linked to in their author bios. Latest posts by Guest Author for www.rtor.org
(see all)