RtoR Family-Endorsed Provider Profile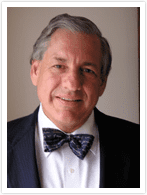 Andrew A. Feinstein
Special Education Lawyer
Mystic, CT
Andrew A. Feinstein, Attorney at Law LLC is a lawyer in private practice with a focus on representing children with disabilities and their families in securing a free appropriate public education, as guaranteed by federal and state law. He has more than twenty years of experience practicing law in this specialty. He has also been an adjunct professor at the University of Connecticut and Central Connecticut State University, teaching graduate courses in public personnel administration, equal employment opportunity, law of non-profit organizations, and legal and administrative issues in special education. Attorney Feinstein's office is based in Mystic, CT, although his clients are spread across the state of Connecticut.
Andrew A. Feinstein Attorney at Law, LLC
86 Denison Avenue
Mystic, Connecticut 06355
Office: (860) 572-8585
Fax: (860) 572-0592
Mobile: (860) 912-6076
Website
Directions
Family Member Quotes
"Attorney Feinstein helped us navigate the complex laws governing special education to get to a better solution for our son. He is knowledgeable about all facets of special education law and has extensive experience working with school systems to resolve matters effectively. He made a difficult time for us a lot easier and I would highly recommend him."
"My daughter got the help she needed thanks to Andy.  He knows our school system and the people in it; he is relentless as well as compassionate.  He got results that I am extremely grateful for.  In fact, Andy changed the direction of our daughter's life."
"I was emotionally exhausted in trying to secure the education that my child was entitled to …. When (Attorney Feinstein) 'came on board', I felt a weight lifted off my shoulders, knowing that I had a competent lawyer who would be representing us."
"We had always worked with our school system throughout our daughter's school years but began working with Andy after realizing our daughter's post graduate program would never meet her needs in terms of independent living and vocational training …. He was very knowledgeable about special education laws and how school systems worked. He was easy to contact by phone and even met with us closer to our home since we were a considerable distance away. We felt his charges were fair and that we received maximum services for what we were charged. He succeeded in getting our daughter the program she really needed. We know we made the right decision hiring Andy."
"The most important thing to know about Attorney Andrew Feinstein is that he is successful in securing an appropriate education for the children of his clients. Amazingly, Andy is as personable as he is accomplished. He is easy-going and collaborative, very responsive to all concerns and communications. Although he is in high demand, Andy makes us feel that we are his priority and that he always has time for us. Similarly, he maintains positive professional relationships with the school district."
Information and Referrals
Speak with a Resource Specialist about the services of Andrew A. Feinstein.
Services
Special Education Law
Disability Rights Law
Client Focus
Families of Children and Adolescents with All Disabilities
Accreditations & Qualifications
Education
John F. Kennedy School of Government, Harvard University. Completed Senior Manager in Government program, August 1983.
New York University School of Law. J.D. degree, May 1975.
Wesleyan University, Middletown, Connecticut. B.A. degree, May 1972.
Licenses and Certifications
Member of the Bars of the States of Connecticut and New York, Second Circuit Court of Appeals and Federal District Courts for Connecticut, Southern District, New York, and Eastern District, New York.
In practice since: 1979
Payment
$350 per hour, with a $3,500 retainer in advance for most special education cases. A hybrid retainer agreement is also available which begins to be financially advantageous after 30 hours of work.
A slightly different fee structure applies to other types of cases, including school expulsions, conflicts with DCF and Juvenile Court matters.
Due process hearings will take at least 150 hours of legal time and require a different retainer agreement.
A 10% discount is applied to all payments received within 30 days of invoicing. More on retainer agreements.
More about Andrew A. Feinstein
"My principal mission is to secure appropriate educational programs and placement for children with disabilities. To accomplish this, I work with parents to convince or, if necessary, force school districts to do right by their students. If the district refuses to do so, I bring due process actions to compel them to provide a free appropriate public education."
"I think parents know what their children need the best. Beyond that, however, I point out the advantages and disadvantages of both in-district and out-of-district placements."