RtoR Family-Endorsed Provider Profile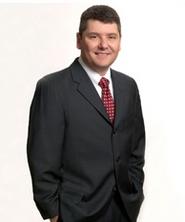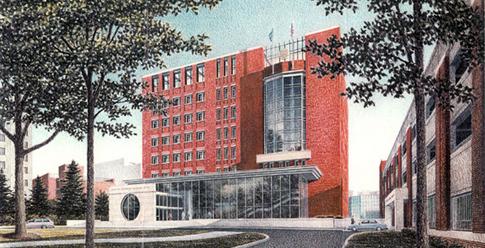 Patrick L. Poeschl, Family Trust & Estates Lawyer
Family Trust & Estates Lawyer
Stamford, CT
New London, CT
Garden City, NY
Patrick L. Poeschl practices in the fields of estate planning, administration and litigation, disability and elder law, and conservatorship law in Connecticut and New York. Patrick advises clients on all aspects of their estate and disability planning options, including drafting the necessary estate planning documents and advising them on options for business succession, Medicaid and post mortem planning. In addition, Patrick represents clients in probate court litigation proceedings involving estates, trusts and conservatorships.
Patrick L. Poeschl
Nemcheck & Poeschl, LLC
plpoeschl@n-plaw.com
View Website
Stamford, CT
60 Long Ridge Road, Suite 202
Stamford, CT 06902
(203) 316-8277, ext. 304
Directions
New London, CT
345 State Street
New London, CT 06320
(860) 439-1900
Directions
Garden City, NY
585 Stewart Avenue, Suite 546
Garden City, NY 11530
(516) 216-4048
Directions
Family Member Quotes
"I met Attorney Poeschl in 1998 when he drew up several special needs trusts for disabled members of my family. Not only was he knowledgeable in the law, he had a deep understanding of mental health disability and the emotional, as well as financial and legal issues, it creates for families. I felt that we could speak with him openly about our concerns and that he was able to give us counsel that addressed the multiple interests of members of the family."
Patrick not only understands family trust and estate law, he understands our family and has worked with several members of it from different generations over the course of three decades."
Information and Referrals
Speak with a Resource Specialist about the legal services of Patrick L. Poeschl.
Specialties
Estate Planning, Administration & Litigation
Disability Planning
Elder Law
Probate Litigation
Conservatorships & Guardianship Proceedings
Accreditations & Qualifications
Education
St. Johns University
City University School of Law at Queens College, Phi Delta Phi.
Licenses, Certifications and Memberships
New York State Bar Association, Trust and Estate and Elder Law Sections and Committee on Governmental Relations
Connecticut Bar Association, Trust and Estate and Elder Law Sections and Executive Committee
Fairfield County Bar Association, Real Property, Probate and Trust Law Sections
Faculty member at the National Business Institute, teaching in the field of Estate Administration
Patrick Poeschl in the Media
Publications
Gift Registration Regs, A Guide to Gift Taxes (Co-Author), Connecticut Law Tribune, June 29, 1999
More about Nemcheck & Poeschl
On disability planning…
"Providing care and housing for a disabled family member or friend is difficult. But there is also the complexity of managing the person's assets. The professionals at Nemchek & Poeschl are well positioned to assist fiduciaries with all aspects of conservator administration, from the application process in the probate courts to the day-to-day management of their assets to providing the accounting the probate courts demand."
On probate litigation…
"We approach each matter with the understanding that, in many cases, disputes result from unique family dynamics that require sensitivity in order to meet our clients' needs and accomplish their goals. Successful handling of disputes require an understanding of both the legal and practical, which we believe maximizes the likelihood of a successful outcome."