RtoR Family-Endorsed Provider Profile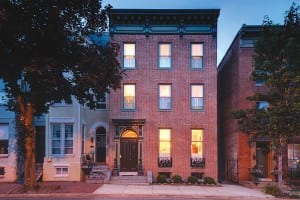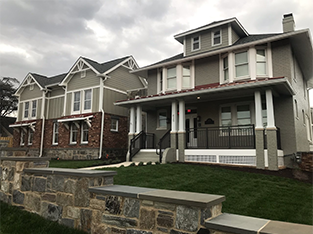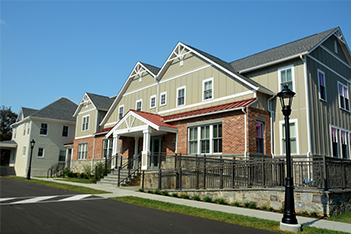 ClearView Communities
Housing/Residential, Education & Employment Services, Outpatient Treatment
Frederick, MD
ClearView Communities, LLC is a long-term residential treatment center that provides intensive clinical, vocational, and community-based treatment for individuals with psychiatric illnesses. At ClearView Communities, we firmly believe recovery from mental illness IS possible. That means developing an understanding of one's own illness and developing self-awareness of behaviors, which are both essential to making changes. We help people rekindle and build the hope of being a productive member of society.
At ClearView, residents engage in comprehensive residential treatment with a focus on psychosocial rehabilitation. The combination of clinical services and community integration provides a unique approach to help individuals both manage their mental illness and gain the confidence and skills required to work towards independence.
ClearView Communities
611 West Patrick Street
Frederick, MD 21701
240-439-4900
Website
Directions
Family Member Quotes
"From the start, our son was treated with respect, dignity and given the kind of individualized attention that we had hoped for. Most importantly, he was given the time to recover in a safe, nonjudgmental and non-hospital setting that served to ease his anxiety and allow him to become part of a caring community… He also made a number of close friends among the residents. Sharing that experience with others who understand the struggles he faced has been a powerful force in his recovery. I do not exaggerate when I state that the staff at Clearview has come to feel like extended family to us. I wholeheartedly recommend ClearView Communities… (read more)"
"Through the caring and understanding atmosphere at ClearView, our son has been provided a sense of community with numerous opportunities to grow. The variety activities are teaching him new and rekindled skills needed for coping with life's struggles, while nurturing his joyous unique spirit and individualism."
Information and Referrals
Speak with a Resource Specialist about services and referrals to ClearView Communities.
Services
Addiction Counseling for Co-occurring Disorders
Art Therapy
Assertive Community Treatment (ACT)
Comprehensive Diagnostic Evaluation
Clinical Treatment
Evaluation and Assessment
Family Psychoeducation
Health and Wellness
Integrated dual diagnosis treatment
Life Skills Coaching
Medical Care Coordination
Psychiatry
Psychiatric Rehabilitation
Psychopharmacology
Psychotherapy
Residential – 24/7 Support
Residential – Independent Living
Residential – Semi-Independent Living
Social Support
Supported Employment
Work Placement
Yoga Instruction
Client Focus
Schizophrenia and Other Thought Disorders
Anxiety
Depression
Bipolar Disorder
Co-Occurring Substance Use
Difficulty Launching
Multiple Diagnoses
In operation since: 2011
Payment
ClearView Communities is in network with CareFirst, the BCBS product for Maryland, Northern VA and DC for residential treatment.
For more information about ClearView Communities, please contact:
Katie Lentz, Admissions Manager: 240-439-4900. klentz@cvcmail.org
Fax: 301-378-0113
ClearView Communities Mission Statement
ClearView provides a superior therapeutic residential experience for those with serious mental illness through a comprehensive program for adults seeking recovery and independent living in the community.
More about ClearView Communities
"At ClearView Communities, we firmly believe recovery from mental illness IS possible. That means developing an understanding of one's own illness and developing self-awareness of behaviors, which are both essential to making changes."
"There is a process by which people with psychiatric disabilities rebuild and further develop their important personal, social, environmental and spiritual connections, and learn to confront the effects of stigma. ClearView Communities knows that each resident brings valuable contributions and internal resources to the recovery process. We seek to assist individuals in utilizing these resources through a resident-centered approach."
"A central principle at ClearView Communities is having a consistent clinical group that is able to establish and maintain a therapeutic relationship with each resident over an extended period of time."