RtoR Family-Endorsed Provider Profile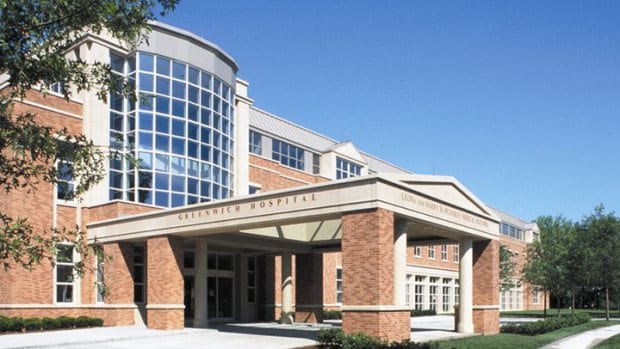 Greenwich Hospital Addiction Recovery Center
Addiction Recovery Outpatient Services
Greenwich, CT
The Greenwich Hospital Addiction Recovery Center offers a full spectrum of care and services to patients with addiction issues, including diagnosis, treatment, and support delivered by skilled professionals.  Families also receive compassionate support to help them restore stability to their lives.  The Addiction Recovery Center offers addiction recovery outpatient services that allow patients to reengage into the routine of life while receiving the structure, support and skills to manage jobs, relationships, and other stress. The Addiction Recovery Outpatient Services program allows patients to receive intensive treatment during the day and return home for the evening.  For patients who are employed or have other commitments, the Addiction Recovery Center offers flexible evening services.
Greenwich Hospital
Addiction Recovery Center
5 Perryridge Road
Greenwich, CT 06830
203-863-4673
Website
Direction
Family Member Quotes
"As the family of someone with a problem I did not expect to be brought into the outpatient treatment process at the Addiction Recovery Center.  I was surprised when I was invited to attend one of their family support groups.  The counselors were welcoming and the other patients were open about their experiences and struggles in recovery.  This helped my understanding of what was going on and helped me be more supportive and feel that my experience was also important."
Information and Referrals
Speak with a Resource Specialist about services and referrals to Greenwich Hospital Addiction Recovery Center.
Services
Addiction Treatment and Support
Intensive Outpatient Day Services
Outpatient Evening Services
Medication Consultation
Family Groups
12 Step Support Programs
Continuing Care Group
Client Focus
Adults (18+)
All addictions
Co-occurring disorders (addiction & mental health disorders)
Other Specialties at Greenwich Hospital Addiction Recovery Center
Opiate Addiction Recovery Program
Assessment and Evaluation
Accreditation & Qualifications
The Greenwich Hospital Addiction Recovery Center is licensed by the State of Connecticut and approved by the Joint Commission, the nation's top healthcare accreditation organization.
Payment
The Greenwich Hospital Addiction Recovery Center accepts most major insurance plans including Medicare and Husky.
 More about Greenwich Hospital Addiction Recovery Center
"The Greenwich Hospital Addiction Recovery Center (ARC)… has one goal: to match treatment to the needs of the patient. ARC achieves this by offering a spectrum of services to match the biological, psychological, and behavioral elements of the patient's disease."