RtoR Family-Endorsed Provider Profile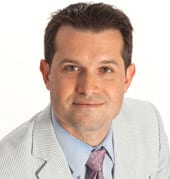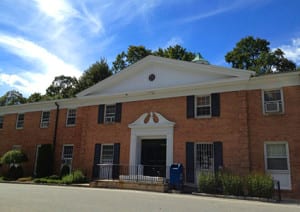 Jeremy Barowsky, MD
Board-Certified Addiction and General Psychiatrist
Greenwich, CT
Dr. Barowsky is a Harvard trained psychiatrist who is double-boarded by both the American Board of Psychiatry and Neurology and the American Board of Addiction Medicine. He also served as Chief of the Personality Disorder Unit at New York Presbyterian Hospital in White Plains, NY. He currently serves as the Director of Addiction Medicine at Greenwich Hospital where he treats individuals struggling with both psychiatric and substance use disorders.
Dr. Barowsky recognizes that few people receive appropriate treatment for addiction. In light of this, he offers a comprehensive and non-judgmental approach to create an individually tailored treatment plan which involves a combination of both medication and psychotherapy. He utilizes motivational interviewing, individual therapy, group therapy, 12-step meetings and medication including Suboxone and Subutex when clinically appropriate. Dr. Barowsky states that his life passion to connect with people and help bring them to a place of wellness.
Dr. Jeremy Barowsky MD
49 Lake Avenue, Suite 102
Greenwich, CT 06830
203-340-1115
Website
Directions
Patient Quotes
"Dr. Barowsky is recommended by patients and clinicians for his effective response to urgent situations, as well as his compassion and ability to relate well to each patient."
"He respects his patients as partners in their treatment plans."
Information and Referrals
Speak with a Resource Specialist about services and referrals to Dr. Barowsky.
Services
Assessment
Medication and Medication Management
Psychotherapy
Addiction
Psychiatric/Behavioral Health
Public speaking on treatment-related issues
Licensed to prescribe Buprenorphine (Suboxone or Subutex) for those requiring outpatient detoxification and maintenance treatment for heroin and prescription medication addiction
Client Focus
Young Adults
Adults
Families
Addiction
Dual-Diagnosis (addiction and mental health disorder)
Personality Disorders
Depression
Accreditations & Qualifications
Education
Harvard Medical School
Certifications
DEA waiver for medication-assisted outpatient opioid addiction therapy
Awards
Patients Choice Awards
Harvard Medical School Excellence in Medical Student Education
Payment
Dr. Barowsky does not accept insurance in his private practice. Receipts can be provided, at patients' request, in pursuance of out-of-network insurance reimbursement. All outpatient visits must be paid for at the time of the visit. A valid credit card is required for billing for missed appointments that are not canceled within the requisite time noted or if payment for past service is in arrears.
Dr. Barowsky in the Media
Publications:
Depression Treatment Strategies and Management
Treatment Resistant Depression
Mental Health First Aid Podcast
More about Dr. Barowsky
"I hold onto hope for my patient until they are able to do so for themselves. It is my sincere privilege to be entrusted in this role… I collaborate with my patient and empower them to make the most effective treatment and life decisions."