RtoR Family-Endorsed Provider Profile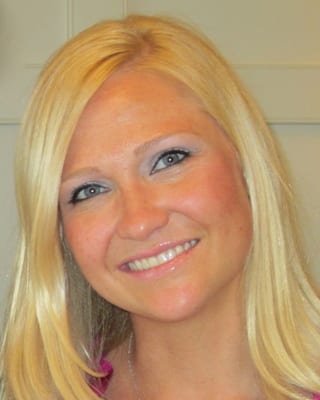 Devon Suozzi, LCSW 
Psychotherapist
New Canaan, CT
Devon Suozzi is a licensed clinical social worker in private practice serving New Canaan, CT, and the surrounding communities. Ms. Suozzi provides individual and family therapy for children, adolescents, and young adults for a variety of mental health conditions and family issues. She also leads group therapy for children, adolescents, and young adults that helps clients learn about themselves and develop interpersonal skills. Ms. Suozzi uses many different therapeutic techniques including cognitive behavioral therapy (CBT), play therapy, and psychodynamic therapy to meet the unique needs of her clients.
Devon Suozzi, LCSW
58 Pine Street
New Canaan, CT
203-801-8180
Email
Website
Directions
Family Member Quotes
"Devon is a very thoughtful, knowledgeable, and caring psychotherapist. I would highly recommend her."
 "Devon really understands how kids tick. She has a gentle and easy going manner that makes my child feel comfortable and willing to open up to her."
Information and Referrals
Speak with a Resource Specialist about services and referrals to Devon Suozzi, LCSW.
Services
Individual therapy
Family therapy
Group therapy
Cognitive behavioral therapy (CBT)
Play therapy
Psychodynamic therapy
Client Focus
Children
Adolescents
Adults
Depression
Anger management
Anxiety
Attention deficit hyperactivity disorder (ADHD)
Peer/relationship difficulties
Eating disorders
Family conflict
Grief and loss
Academic difficulties
Behavioral issues
Trauma
Self-esteem issues
Stress
Accreditations & Qualifications
Education
New York University-Masters of Social Work
Certifications
DBT Certified
Certified as a Child Group Leader in social skills and problem solving curriculum through The Incredible Years 
Connecticut State License Number 58.007607
New York State License Number 078266-1
In private practice since: 2007
Payment
Accepted forms of payment: cash or check
Ms. Suozzi can provider clients with bills of service for insurance reimbursement.