RtoR Family-Endorsed Provider Profile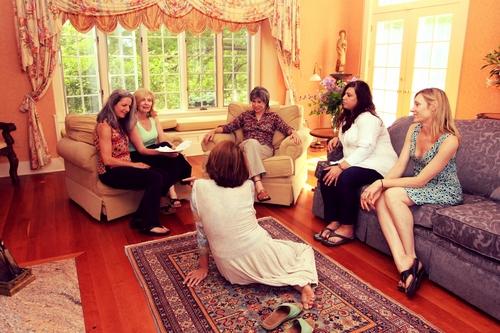 Extended Care Women's Program
Residential Program
Canaan, CT
Eden Hill Recovery Retreat is a transitional sober living home designed exclusively for adult women in Canaan, CT. The Eden Hill Extended Care Women's Program offers a comprehensive approach to treating substance use and co-occurring disorders. Eden Hill combines best-practice therapeutic treatments with wellness programs, offering residents a structured yet Independent lifestyle. Treatment includes 24/7 care from dedicated professionals, daily groups, individual therapy and a Phase system establishing structured independence for residents. Personalized plans and regular schedules are integrated into each woman's life at Eden Hill, to help residents live a healthy, fulfilling and sober life at home.
Eden Hill Recovery Retreat
Extended Care Women's Program
Canaan, CT
Family Member Quote
"After leaving an intensive treatment program, Eden Hill is a great place to go to reinforce new changes and habits.  The program is structured enough to keep women on track, yet allow time to work or reflect. The therapy provided is meaningful, the setting is lovely, the house is well maintained and there is a significant sober community presence in the area."
Information and Referrals
Speak with a Resource Specialist about services and referrals to Eden Hill Recovery Retreat.
Services
Family therapy
Individual therapy
Group therapy
Psychiatric treatment
Trauma therapy
Eye movement destabilization and reprocessing (EMDR)
Somatic experiencing
Bilateral stimulation
Emotional freedom technique (EFT)
Client Focus
Adults
Women
Eating disorders
Substance use
Post-traumatic stress disorder (PTSD)
Trauma
Co-occurring disorders
Other mood disorders
In practice since: 2009
Accreditations & Qualifications
Payments accepted
Please contact Eden Hill for more information on payments accepted.