RtoR Family-Endorsed Provider Profile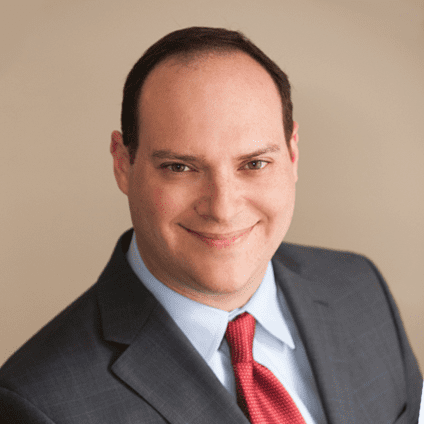 Jerry Bubrick, PhD
Senior Clinical Psychologist
Anxiety Disorders Center, Child Mind Institute
New York, NY

Dr. Bubrick is a senior clinical psychologist in the Anxiety Disorders Center and Director of the Obsessive-Compulsive Disorder Service at the Child Mind Institute in New York, NY. He is a cognitive and behavioral psychologist who specializes in the treatment of obsessive-compulsive disorder (OCD). Widely recognized for developing one of the world's most intensive pediatric programs for OCD, he is a pioneer in using cognitive-behavioral therapy (CBT) to treat children and teens with OCD and related anxiety disorders.
Jerry Bubrick, PhD
Senior Clinical Psychologist
Anxiety Disorders Center, Child Mind Institute
New York, NY
(646) 625-4252
Website
Family Member Quotes
"I wish we had met Dr. Bubrick years ago. He was able to cut through layers of unclear diagnoses and quickly identify a succinct, meaningful diagnosis with which to move forward. His understanding of complex children is unparalleled."
Information and Referrals
Speak with an RtoR Resource Specialist about services and referrals to Jerry Bubrick.
Services
Client Focus
Obsessive-compulsive disorder (OCD)
Dr. Bubrick has been with the Child Mind Institute since 2010.
Accreditations & Qualifications
Education
PhD, Clinical and School Psychology, Hofstra University, Long Island, NY
MA, Psychology, Hofstra University, Long Island, NY
BA, Psychology, Boston University, Boston, MA
Certifications
NY State Medical License # 015091
More About Dr. Bubrick
Dr. Bubrick has led workshops on OCD and anxiety disorders, and in his role as a public lecturer he has presented at primary and secondary schools, academic medical centers, community health organizations and professional conferences. He co-authored Overcoming Compulsive Hoarding, the first book ever written on the topic. Dr. Bubrick is also in the film "Angst: Raising Awareness Around Anxiety," a documentary with a goal to start a conversation and raise awareness around anxiety with an emphasis on youth and families.
About The Child Mind Institute
The Child Mind Institute is an independent, national nonprofit dedicated to transforming the lives of children struggling with mental health and learning disorders. Their teams work every day to deliver the highest standards of care, advance the science of the developing brain and empower parents, professionals and policymakers to support children when and where they need it most. For more information visit childmind.org.