RtoR Family-Endorsed Provider Profile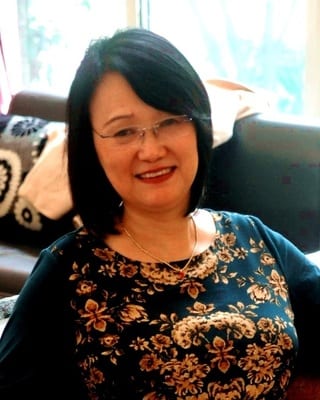 Feng Liu, MD
Psychiatrist
Scarsdale, NY
New York, NY
Feng Liu, M.D. is a psychiatrist in private practice serving children, adolescents, and adults in Scarsdale, NY, New York, NY, and the surrounding area. Dr. Feng Liu treats bipolar disorder, anxiety, depression, attention deficit hyperactivity disorder (ADHD) and a variety of other mental health conditions. She uses a wide range of treatments to help her patients including cognitive behavior therapy (CBT), play therapy, trauma-focused therapy, medication management and monitoring. Dr. Liu includes family members in the treatment process of their loved ones.
Dr. Liu currently works as a Clinical Assistant Professor in Child/Adolescent/Adult Psychiatry at New York University School of Medicine and as the Mental Health Director of Adolescent Health Center at The Door in New York City. She has worked as the Unit Head of Child and Adolescent Psychiatry Unit at Bellevue hospital and still supervises resident doctors.
Feng Liu, M.D.
14 Harwood Court
Suite 216
Scarsdale, NY
917-741-2769
Directions
280 Madison Avenue
Suite 506
New York, NY
Directions
Family Member Quotes
"Dr. Liu is a true professional who shows great warmth and concern for her clients and their loved ones. Dr. Liu is client-centered and creative in her approach to assure improvement in a relatively short period of time. In my family's case, Dr. Liu would quickly help our daughter to stabilize in the short term and assist her in resolving issues that were long term. This is not surprising given Dr. Liu's 8 years experience as the Unit Head of the Child and Adolescent Psychiatric Unit at Bellevue Hospital. Dr. Liu is always accessible and on a personable level, Dr. Liu is a pleasure to work with and simply a warm, caring, and insightful individual."
"My 12 year old son has been under Dr. Liu's care for almost 2 years. It took us a long time to find a doctor with whom my son could connect. Not only is she extremely compassionate and patient-focused, Dr. Liu really listens to our concerns and has eased our minds numerous times. In addition, her expertise in medication management has been crucial to our son's health and she has succeeded to treat him where others have failed. I would highly recommend Dr. Liu without hesitation."
Other Provider Quote
"Dr. Liu is a true professional. She is knowledgeable, experienced, and warm. She is accessible and truly listens to her clients and their families in order to create and revise an optimal treatment plan."
Information and Referrals
Speak with a Resource Specialist about services and referrals to Feng Liu, M.D.
Services
Individual therapy
Family therapy
Medication management and monitoring
Assessment and evaluation
Attachment-based therapy
Cognitive behavioral therapy (CBT)
Emotionally focused therapy
Interpersonal therapy
Play therapy
Trauma-focused therapy
Client Focus
Children (3+)
Adolescents
Adults
Anxiety
Attention deficit hyperactivity disorder (ADHD)
Autism
Bipolar disorder
Depression
Identity issues
Mood disorders
Obsessive compulsive disorder (OCD)
Oppositional defiance disorder
Posttraumatic stress disorder (PTSD)
Accreditations & Qualifications
Education
New York University School of Medicine–Doctor of Medicine
Certifications
New York State License Number 221854
Medical Specialty of Psychiatry Certificate by American Board of Psychiatry and Neurology Number 53790
Medical Subspecialty of Child and Adolescent Psychiatry Certificate by American Board of Psychiatry and Neurology Certificate Number 6046
Payment
Accepted forms of payment: cash and check
Dr. Liu accepts out of network insurance