RtoR Family-Endorsed Provider Profile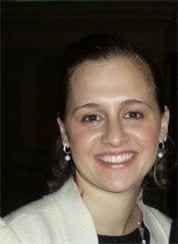 Svetlana Leeds, PsyD
Clinical Psychologist
Stoughton, MA
Svetlana Leeds, Psy.D., is a clinical psychologist in private practice, providing therapy services to children, adolescents, adults and families in Stoughton, MA and the surrounding communities. Dr. Leeds specializes in child and adolescent development. Her training in psychology has given her experience in a variety of clinical areas including inpatient treatment, outpatient therapy, school-based counseling and college counseling. In her private practice, she uses an interactive approach with her clients. Dr. Leeds aims to identify underlying problematic patterns of thoughts and behaviors and guide her clients to develop new positive patterns.
Svetlana Leeds, PsyD
781-492-0719
7 Cabot Place Suite A
Stoughton, MA 02072
Dr.SvetlanaLeedsPsyD@gmail.com
Directions
Family Member Quotes
 "My son has been working with Dr. Leeds on CBT for 3+ years and has helped him increase his confidence and navigate difficult social situations. Dr. Leeds is extraordinary in remembering the details of my teenage son's life. Dr. Leeds asks the hard questions that need to be asked in a manner that makes it clear that she is looking out for her patient's best interests. I highly recommend Dr. Leeds as a compassionate, caring and highly skilled psychologist. She has truly changed the life of our son for the better!"
Information and Referrals
Speak with a Resource Specialist about services and referrals to Svetlana Leeds, PsyD.
Services
Trauma-focused cognitive behaviorial therapy (CBT)
Family Therapy
Individual therapy
Life Coaching
Play Therapy
Client Focus
Children
Adolescents
Adults
Families
Adjustment issues
Anger management
Anxiety
Attention deficit hyperactivty disorder (ADHD)
Autism spectrum disorders
Bipolar disorder
Depression
Divorce/Family dynamics
Grief and loss
Posttramautic stress disorder (PTSD)
Sports Psychology
Stress management
Accreditations & Qualifications
Education
Massachusetts School of Professional Psychology–Doctoral Degree in Clinical Psychology
Rutgers University–Bachelors Degree in Psychology
Certifications
Massachusetts State License Number 197086
Member of The American Psycholgical Association USA
Awards
Academic All American
Magna Cum Laude
In practice since: 2009
Payment
Dr. Leeds accepts Blue Cross Blue Shield, Cigna,14 Tufts Health Plan, Harvard Pilgrim (United Behavioral Health) and self-pay.