RtoR Family-Endorsed Provider Profile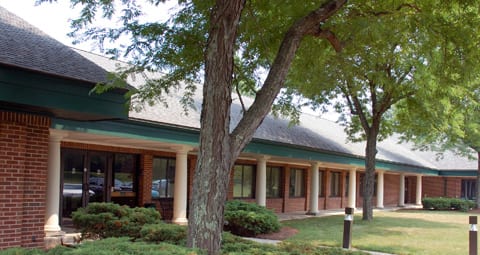 Midwestern Connecticut Council of Alcoholism (MCCA)
Outpatient Addiction Services
Danbury, CT
MCCA offers outpatient treatment services through individual, group and family therapy. Clients are able to participate in a variety of programs such as intensive outpatient services, relapse prevention, early intervention and specified support groups. Through these supportive therapies clients are able to recognize triggers and destructive behavior and begin to create the positive changes leading to the well-being created by a healthier lifestyle. Family education and therapy is also available and covers the many issues family members must cope with when dealing with a loved one suffering from addiction or mental illness. "Our objective is to accommodate clients by allowing them to remain in the home and be able to work or attend school while in treatment." MCCA has 6 other outpatient service locations in western Connecticut.
Midwestern Connecticut Council of Alcoholism (MCCA)
38 Old Ridgebury Road
Danbury, CT
203-792-4515
Directions
Website
Family Member Quotes
"My son spent many years going to other rehabs for his alcohol addiction. Nothing made even a tiny dent until he went to MCCA. They have wonderful programs and his individual counselor has continuously been there for him. He still sees her and he credits MCCA, the programs and counseling with giving him the evidence based tools, understanding and support he needed to fight his addiction."
"We were scared and embarrassed and there is the element of blame. The "How to Cope" program really drove home that our son is responsible for his decisions."
Patient Quotes
"I wanted to stop drinking but thought I was beyond help. MCCA showed me that people do recover if they are willing to learn about their addiction and make the effort."
"I felt ready, but scared, and I gave back a lot. I spoke at rehab. I kept giving back. I didn't want to leave MCCA because they had given me sobriety and for that I will always be grateful."
"Relapse prevention and family therapy was an experience I will always remember. It was the first time I opened up and really learned about my addiction. My counselor was so important to my recovery – she loves her job and it shows."
"Everyone we reached out to at MCCA was so responsive. Anytime, we've had an issue, a question, a concern, everyone was very accommodating."
Information and Referrals
For all admissions and referrals, please call 877-874-6222 and ask to be directed to admissions or referrals.
Speak with a Resource Specialist about services and referrals to MCCA.
Specialties
• Outpatient addiction services
Services
• Intensive Outpatient Program (IOP)
• Psychiatric assessment and treatment
• Relapse prevention groups
• Individual, group and family therapy
• Co-occurring groups
• Gender specific trauma groups
• Education and treatment for family members
Client Focus
• Provider of substance abuse prevention, evaluation and treatment services
Other Specialties at MCCA
• Inpatient program
• Detox and evaluation
• Residential programs
• Problem gambling treatment
Accreditations & Qualifications
MCCA accredited by the Commission on Accreditation of Rehabilitation Facilities (CARF) and an affiliate of the National Council on Alcoholism and Drug Dependence (NCADD).
In operation since: 1972
Payment
MCCA participates in many managed care plans, and also accepts traditional insurance. MCCA also participates in the Connecticut General Assistance Behavioral Health Program.
MCCA Mission and Visions Statements
Mission: MCCA's mission is to provide HELP and instill HOPE for individuals, families and organizations working to overcome and prevent addictions
Vision: Our vision is to be the premiere prevention and treatment organization in Western Connecticut by providing state-of-the-art programs designed to achieve measurable results that bring value to customers and partners.
MCCA in the Media
An up-to-date webpage highlighting MCCA's presence in the media can be found on their website.
More about MCCA 
"At MCCA our highly qualified staff are trained to treat addiction and behavioral health disorders. And while many of our counselors hold advanced degrees, the cornerstone of our work lies in the compassion and care that they bring to their profession."
On Pathways to Treatment…
"From intervention and detox to outpatient and residential – we have a program to facilitate your treatment. Our caring staff is ready to meet you where you are and guide you to recovery."
On Addiction As a Family Disease…
"Living with addiction can cause severe physical, emotional and social stress on family members. Studies show that when families are supported and educated, recovery is stronger and more effective."