RtoR Family-Endorsed Provider Profile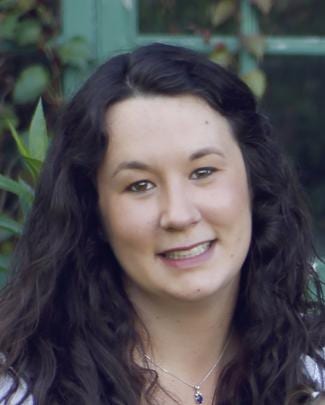 Jennifer A. Ford, PsyD
Licensed Psychologist/Health Service Provider
West Bridgewater, MA
Jennifer A. Ford, Psy.D., is a licensed psychologist who is in private practice serving clients in West Bridgewater, MA and the surrounding areas. Dr. Ford specializes in the treatment of adolescents and young adults but accepts clients of all ages. Dr. Ford aims to help her clients increase their self-understanding and change unhelpful patterns of thinking and behavior. She works with her clients to enhance coping skills, improve interpersonal relationships, and encourage positivity and hope.
Jennifer A. Ford, PsyD
102 West Center St, #1
West Bridgewater MA 02379
508-565-8131
866-595-0038
drjenniferford@gmail.com
Website
Directions
Family Member Quotes
"Dr. Ford worked with our son for several months on developing his social skills as a teenager. Dr. Ford was easy for him to talk to, and made him feel more comfortable with his feelings and anxieties. Dr. Ford helped our son to see that he had the skills to interact successfully with his peers, and to understand that all teens face uncertainty and the fear of not being accepted. Dr. Ford has a very upbeat and positive manner, and is able to ask the hard questions that need to be addressed without seeming intrusive or intimidating. She is very professional, yet easy to work with."
Information and Referrals
Speak with a Resource Specialist about services and referrals to Jennifer A. Ford, PsyD.
Services
Behavior change
Cognitive behavioral therapy (CBT)
Emotion regulation
Individual psychotherapy
Psychological assessment
Stress management
Client Focus
Adolescents
Young adults
Adults
Anxiety
Attention Deficit Hyperactivity Disorder (ADHD)
Learning challenges
Mood disorders
Obsessive compulsive disorder (OCD)
Social/Interpersonal issues
Accreditations & Qualifications
Education
 Massachusetts School of Professional Psychology–Ph.D. in Clinical Psychology
Certifications
Massachusetts State License Number 8850
In practice since: 2006
Payment
Average cost per session: $150 for individual $175 for family
Sliding scale and payment options are available.
Dr. Ford accepts Blue Cross/Blue Shield, Tufts Health Plan, Harvard Pilgrim, United Healthcare and self-pay.
More about Jennifer A. Ford
"My goal with each client is to create a safe environment and positive, supportive relationship in which we can explore each individual's unique experience and guide him or her to a healthier, happier life."