RtoR Family-Endorsed Provider Profile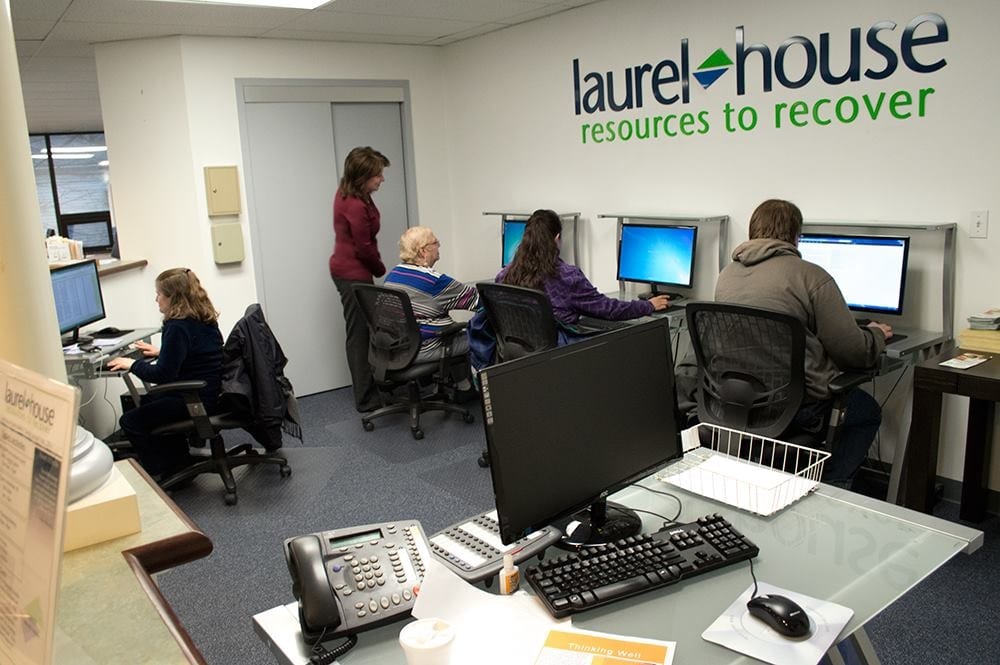 Laurel House, Inc.
Supported Employment
Stamford, CT
Laurel House is a 501(c)(3) non-profit organization that provides mental health resources in Stamford, CT, and the surrounding communities of lower Fairfield County. Laurel House follows a recovery model of care and provides support to individuals and families through comprehensive, integrated mental health services and programs.
Laurel House Supported Employment is an IPS (Individual Placement and Support) model program that assists participants to obtain employment in fields of their choice and provides support for them to stay successfully employed. The goal of the evidence-based program is to help participants gain and keep competitive employment and enjoy the satisfaction that comes from meaningful employment.
Laurel House, Inc.
1616 Washington Blvd
Stamford, CT 06902
203-324-1816
Website
Directions



Family Member Quotes
"The greatest strength of Laurel House is their wide range of support. The program and the dedicated and caring individuals who work with my daughter are a godsend."
Client Quotes
"I love the support system from Laurel House; they inspired me to grow and move forward."
Information and Referrals
Speak with a Resource Specialist about services and referrals to Laurel House Supported Employment.
Services
Employment in mainstream integrated settings at a competitive wage
Competitive application process (i.e., not sheltered workshops or jobs reserved only for those with disabilities)
Job coaching and other onsite support services if desired by program participant
Ongoing support as long as the program participant feels he/she needs it
"Ownership" of job by the program participant
Monthly dinners in the community for employment program participants
Client Focus
Young adults and adults with serious mental illness
Other Services
Supported Education
Recovery Connections
Housing and Residential
Thinking Well (Cognitive Remediation)
Treasure Hunters Thrift Store
Food Service and Wellness
Founded in: 1984
Payment
The Supported Employment program is a free service available to adults 18 and over who meet the eligibility requirements of the State of Connecticut's Department of Mental Health and Addiction Services (DMHAS).
Mission Statement
Laurel House provides resources and opportunities for people living with mental illness to lead fulfilling and productive lives in their communities throughout Fairfield County.