RtoR Family-Endorsed Provider Profile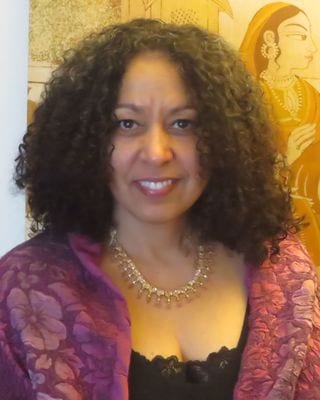 Marianela Medrano, PhD, LPC
Psychotherapist
Stamford, CT
New Haven, CT
Marianela Medrano, PhD, LPC, is a psychologist in private practice, providing counseling and therapy services to adults and adolescents in Stamford, CT, New Haven, CT, and the surrounding communities of Fairfield County. With an exploratory and compassionate approach, she helps individuals, couples, and families who are struggling with anxiety, depression, poor relationships, and self-esteem issues. Dr. Medrano uses integral psychotherapy including cognitive behavioral therapy, transpersonal therapy, mindfulness, and acceptance and commitment therapy to achieve results with her clients. She also is a Certified Poetry Therapist and is an accomplished writer.
Dr. Medrano is fully bilingual in English and Spanish and is culturally sensitive to her clients.
Marianela Medrano, PhD, LPC
1177 High Ridge Road
Suite 120
Stamford, CT 06905
203-491-1652
Email
Website
Directions
867 Whalley Avenue
Second Floor
New Haven, CT 06515
203-491-1652
Email
Website
Directions
Information and Referrals
Speak with an RtoR Resource Specialist about services and referrals to Dr. Marianela Medrano.
Services
Individual therapy
Couples therapy
Family therapy
Cognitive behavior therapy (CBT)
Acceptance and commitment therapy
Poetry therapy
Mindfulness
Client Focus
Adolescents
Adults
Anxiety
Depression
Obsessive compulsive disorder (OCD)
Emotional disturbances
Self-esteem
Trauma
Relationships
Parenting
Accreditations & Qualifications
Education
Sofia University, formerly known as the Institute of Transpersonal Psychology in Palo Alto, CA
Certifications
Connecticut State License Number 001503
CT Licensed Professional Counselor (LPC)
National Certified Counselor (NCC)
Certified Poetry Therapist (CPT)
Poetry Therapy-Mentor Supervisor
Payment
Average cost per session: $100-$250
Accepted forms of payment: cash or check
Dr. Medrano accepts Aetna, Anthem, Blue Care Network, BlueCross and BlueShield, Empire BlueCross, HealthyCT, Husky, MagnaCare, Magnacare and out of network insurance.
Marianela Medrano in the Media
"Conversando con Marianela Medrano" Prometeo, 2016
Publications by Mariana Medrano
Oficio de Vivir (1986), Los Alegres Ojos de la Tristeza (1987), Regando Esencias/The Scent of Waiting (1998) and Curada de Espantos (2002).  Her work also appears in literary magazines such as Brooklyn Review (1995), Punto 7 Review (1996) Sisters of Caliban (1996) Callaloo (2000), The Afro-Latin@ Reader (2010), among many others.
More on Marianela Medrano
"My main goal is to listen deeply to you, understand your dilemmas, and help you create and achieve meaningful goals that are congruent with your personal values."