RtoR Family-Endorsed Provider Profile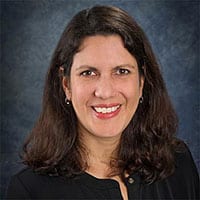 Maria Sappe, LMFT
Psychotherapist
Guilford, CT
Maria Sappe, LMFT, is a licensed marriage and family therapist in private practice serving children, adolescents, adults, couples, and families in Guilford, CT, and the surrounding communities. Through her proactive and solutions-oriented approach, she helps her clients reach their individual or relationship goals. She specializes in treating anxiety, depression, trauma, and a variety of other mental health issues.
Maria Sappe, LMFT
157 Goose Lane
Guilford, CT 06437
203-453-4998
Directions
Family Member Quotes
"Maria has supported my family and me for 15 years. She was part of the IICAPS program at Yale and came to our house during a crisis time in our lives. Later, she opened her own practice and has supported my children, my marriage and me personally through depression. She is very professional and simultaneously kind and empathetic. Her personality works well with children of all ages and young adults. She has been with my daughter from ages 9 through 25. I highly recommend her."
Information and Referrals
Speak with an RtoR Resource Specialist about services and referrals to Maria Sappe, LMFT.
Services
Individual therapy
Couples therapy
Family therapy
Family systems therapy
Client Focus
Children (5+)
Adolescents
Adults
Couples
Families
Anxiety
Depression
Trauma
Grief
Adjustment disorders
Attention deficit hyperactivity disorder (ADHD)
Substance use disorder
Accreditations & Qualifications
Education
John F. Kennedy University–Masters of Arts in Counseling Psychology
Old Dominion University–Bachelors of Science in Psychology
Certifications
Connecticut State License Number 27.001009
Payment
Maria Sappe accepts Aetna, Anthem, private pay, and out of network insurance.
Ms. Sappe is also the founder of Marriage in a Box,  a company that provides marriage coaching through the mail or online.