RtoR Family-Endorsed Provider Profile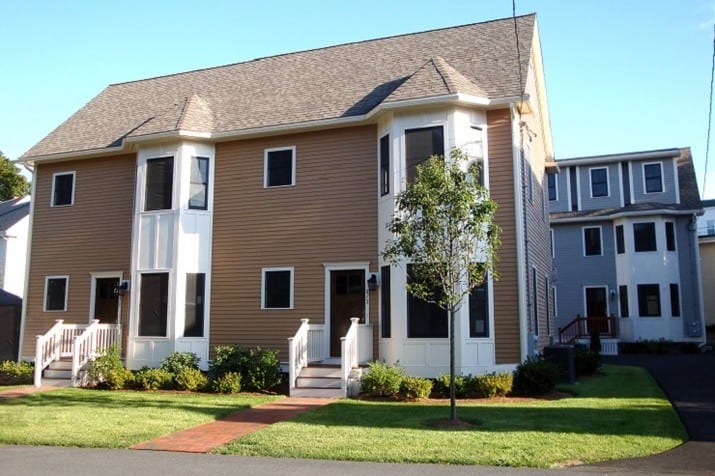 McLean Gunderson
Residential Treatment
Belmont, MA
McLean Hospital is a non-profit psychiatric hospital in Belmont, Massachusetts. Founded in 1811, it was the first hospital in New England and only the fourth special institution for the treatment of mental illness in America. McLean Hospital is an affiliate of Harvard Medical School and is noted for its neuroscientific and psychiatric research program, the largest of any private hospital in the world. It is also noted for the excellence of its clinical programs and staff, serving more than 9,000 children and adults a year for inpatient and residential care, and more than 28,000 day treatment and outpatient visits.
McLean Gunderson is a small supportive residential community for women who are coping with borderline personality disorder or other complex disorders. It employs individually tailored evidence-based treatment approaches, including dialectical behavior therapy (DBT) and mentalization-based treatment, to provide residents with the structure needed for change.
More information on McLean Gunderson is available from their website Here.
McLean Gunderson
115 Mill Street
Belmont, MA 02478
888-657-5699
Website
Directions
Family Member Quotes
"Our daughter was a resident patient at McLean Gunderson)for four months and it was the perfect place for her. The program was rigorous and the residents are expected to work hard. They learn valuable coping skills from dialectical, mentalization and cognitive based therapies. Each resident is given a team of professionals that includes a main therapist and a family therapist–all of them communicating with each other to determine the best course for the resident. They have extensive experience and knowledge to help these residents, while holding the women accountable for their own progress…
The program and the people show a true ability to improve the lives of these women in great pain and show them it is possible to have a life worth living. They certainly did this for my daughter–four years out of the program she is still in touch with her therapist, she continues to practice her skills, and she has found the strength to pursue her professional interests. We are very grateful for the Gunderson Residence program and all those involved with it."
Patient Quotes
"I never felt shame from the staff, just acceptance. It helped me through the most difficult time in my life."
Information and Referrals
Speak with a Resource Specialist about services and referrals to McLean Gunderson.
Services
Dialectical behavior therapy
Mentalization-based treatment
Expert evaluation
Individual, group and family therapy
Ongoing treatment reviews provided to women and their families
Medication consultation
Expressive therapy
Vocational and educational counseling for transitional support
Coordination of care with referring clinicians and aftercare providers
Client Focus
Adult women with borderline personality disorder or other complex disorders
Other Specialties at McLean Hospital 
Alcohol and Drug Treatment
Children and Adolescents
Geriatric Psychiatry
Schizophrenia and Bipolar disorder
Trauma
Eating Disorders
Clinical Resources
Accreditations & Qualifications
Awards
U.S. News 2015-2016 Best Hospitals–Psychiatry
McLean Gunderson has been in operation since: 2006 (McLean Hospital founded, 1811)
Payment
The fee for McLean Gunderson is $1,350 per day for a minimum of 60 days. It is a self-pay program that does not accept insurance or third party reimbursement.
McLean Hospital in the Media
Brandon Marshall's Advice to Johnny Manziel – Fox Sports
Enduring Roommates when You're Over 50 – Washington Post
The Stigma of Being Labeled an Addict – The Boston Glode 
See more of McLean in the Media.
McLean Hospital Mission Statement
McLean Hospital is dedicated to improving the lives of people and families affected by psychiatric illness.
McLean Hospital Core Values
We dedicate ourselves each and every day to McLean's mission of clinical care, scientific discovery, professional training and public education in order to improve the lives of people with psychiatric illness and their families.
More about McLean
"McLean Values are at the core of everything we do. As clinicians, researchers, educators, administrators and support staff, we conduct ourselves in ways that reflect our deep commitment to integrity, compassion and respect, diversity and teamwork, excellence and innovation. These Values are the essence of McLean; they are at once emblematic of who we are and what we aspire to be." – Scott L. Rauch, MD, President and Psychiatrist in Chief, McLean Hospital