RtoR Family-Endorsed Provider Profile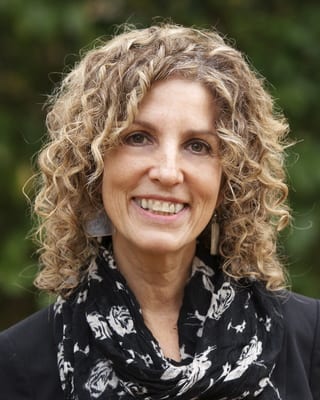 Phyllis Marton
Licensed Mental Health Counselor (LMHC)
Bedford Hills, NY
Phyllis Marton is a Licensed Mental Health Counselor (LMHC) in private practice, providing counseling and therapy services to adults and adolescents in Bedford Hills, NY and the surrounding communities of Westchester County. With an accepting and compassionate approach, she helps individuals struggling with anxiety, depression, poor relationships, and self-esteem issues. She is certified in Eye Movement Desensitization and Reprocessing (EMDR) and trained in Dialectic Behavior Therapy (DBT). She currently co-facilitates a DBT group for adults and she is available to consult with clients in individual, group, and couples therapy.
In addition to her private practice, Phyllis Marton has provided counseling services through the Western Connecticut State University Counseling Center and Lexington Center for Recovery.
Phyllis Marton, LMHC
2 Depot Plaza
Suite 401C
Bedford Hills, NY 10507
914-393-3216
Directions
Family Member Quotes
"My family has been through rough times and Phyllis has given us tools to work with. There is no better gift than learning that you've done the best you could at that time with the tools you had at that time. I learned that I can grow as a person and I can change if my heart and soul knows that it is the best for me. "
"My family and I are better informed, calmer, more introspective and more self-aware. I've grown personally and my wife has grown and learned many coping strategies."
Client Quotes
"I'm in a much better place and my relationships have improved or are improving. This wasn't at all an easy process for me but Phyllis's kind and gentle and knowing manner pulled me through. In fact I think that everyone should spend some time across from her. Then the world would really be a better place!"
Other Provider Quotes
"Phyllis is a DBT-trained psychotherapist. Very effective with families and clients."

— Westchester Mental Health Advocate
Information and Referrals
Speak with a Resource Specialist about services and referrals to Phyllis Marton, LMHC.
Services
Psychotherapy
Couples Therapy
Group therapy
Eye Movement Desensitization and Reprocessing (EMDR)
Dialectical Behavior Therapy (DBT)
Mindfulness
Support group for family members impacted by substance use issues
Client Focus
Adolescents
Adults
Addiction
Borderline Personality Disorder
Trauma and Postraumatic Stress Disorder (PTSD)
Accreditation & Qualifications 
Education
New York University — Masters of Arts in Applied Psychology
University of Pennsylvania — Bachelors of Arts in Psychology, Bachelors of Science in Education
Certifications
Level II certified EMDR practitioner
Connecticut State License Number 002232
New York State License Number 005351-1
In practice since: 2009
Payment
Phyllis Marton accepts BlueCross and BlueShield, POMCO, MagnaCare as well as Out of Network insurance.
Average cost per session: $80-$150
Accepted Payment: Cash or Check
More about Phyllis Marton
"I have worked extensively with individuals seeking to overcome addictions; who wish to make sense of relationships; who are struggling with anxiety, depression, eating disorders, loss, or sexuality; and who are experiencing major life transitions. By looking at internal dialogue and seeing where thought patterns may be self-defeating, I can help shift these to more optimal, self-nurturing thinking."