RtoR Family-Endorsed Provider Profile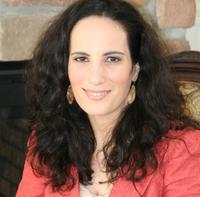 Randi Cohen, MD, PhD
Psychotherapist and psychiatrist
Westport, CT
Randi Cohen, MD, PhD, is a psychotherapist and psychiatrist in private practice serving adults, couples, and families in Westport, CT, and the surrounding communities. Dr. Cohen treats a variety of mental health issues including anxiety, depression, trauma, and attention deficit hyperactivity disorder (ADHD). She is trained in many forms of therapy, including dialectical behavior therapy (DBT), cognitive behavioral therapy (CBT), and psychodynamic therapy, so she is able to shift styles based on the individual and the issue she is addressing. She has an honest, interactive, and non-judgmental approach to treating her clients. She specializes in psychotherapy and will provide medications if needed for her psychotherapy clients. Her practice is LGBTQ-friendly.
Dr. Cohen received training in psychiatry from Yale University and taught psychotherapy at the university from 2010 to 2014.
Randi Cohen, MD, PhD
1698 Post Road East
Suite 2A
Westport, CT  06880
203-450-3554
Website
Directions
Family Member Quotes
"Our adult daughter really liked Dr. Cohen. She is a psychiatrist and psychotherapist and is Yale trained in DBT. I highly recommend her. She is really good in helping with emotional dysregulation."
Information and Referrals
Speak with a Resource Specialist about services and referrals to Randi Cohen, MD, PhD.
Services
Psychotherapy
Cognitive behavioral therapy (CBT)
Cognitive processing therapy (CPT)
Psychodynamic therapy
Mindfulness
Medications provided if needed
Client Focus
Adults
Couples
Families
Anxiety
Attention deficit hyperactivity disorder (ADHD)
Depression
Emotional disturbance
Family/relationship issues
Gender and sexuality issues
Grief and bereavement
Insomnia
Obsessive compulsive disorder (OCD)
Parenting issues
Peer relationships
Posttraumatic stress disorder (PTSD) and trauma
Accreditations & Qualifications
Education
Yale University–Residency in Psychiatry
Albert Einstein College of Medicine–Doctor of Medicine
University of California at Santa Cruz–Doctor of Philosophy in Astronomy and Astrophysics
Princeton University–Bachelors of Arts
Certifications
Connecticut State License Number 046691
American Board of Psychiatry and Neurology Certified
Member of the American Psychiatric Association
Payment
Accepted payment methods: cash, check, Mastercard, Paypal, and Visa
Dr. Cohen accepts out of network insurance.