RtoR Family-Endorsed Provider Profile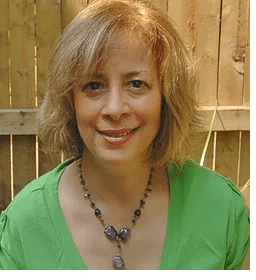 Rhoda Berger, NP
Psychiatric Nurse Practitioner
Brooklyn, NY
Rhoda Berger, NP, is a psychiatric nurse practitioner in private practice serving children, adolescents, and adults in Brooklyn, NY, and the surrounding areas. Rhoda Berger uses a holistic approach to treat a range of mental health conditions including depression, bipolar disorder, eating disorders, and obsessive compulsive disorder (OCD). She provides medication management including psychotropic medication, vitamins, and herbal alternatives. She also helps her clients by using a variety of treatments including psychotherapy, mindfulness, parent counseling, and health and wellness counseling. Using this wide variety of methods, Ms. Berger is able to help her clients reach their personal health goals.
Rhoda Berger
1217 Ditmas Ave
Brooklyn, NY 11218
718-941-1767​
Email
Directions
Family Member Quotes
"She is an amazing listener! She is practical and she has the capacity to win a person's trust. Rhoda has a wealth of "smarts" when it comes to mental illnesses. She has been through the toughest times with our daughter and has been there for us."
Information and Referrals
Speak with a Resource Specialist about services and referrals to Rhoda Berger, NP.
Services
Comprehensive psychiatric and health assessments
​Medication management
Ongoing psychoeducation
Psychotherapy
Cognitive behavioral therapy (CBT)
Motivational interviewing
Family interventions
Health and wellness counseling
Eye movement desensitization and reprocessing (EMDR)
Breathing and grounding techniques
Mindfulness meditation and guided visualization
Parent counseling and communication techniques
Client Focus
Children
Adolescents
Adults
Older adults
Attention deficit hyperactivity disorder (ADHD)
Anxiety
Bipolar disorder
Depression
Eating disorders
Obsessive compulsive disorder (OCD)
Post traumatic stress disorder (PTSD)
Sleeping disorders
Accreditations & Qualifications
Education
Hunter College Graduate School–Nursing
Certifications
Member of Sigma Theta Tau, Honor Society of Nursing
New York State License Number F400389
More about Rhoda Berger
"As your mental health provider, I will work with you on nurturing your emotional and physical well-being. We will tap into your wisdom, strength, and experience in order to help you function more completely and feel well with a treatment plan consistent with your goals and preferences. I will also provide you with education, guidance, and direct interventions that empower you to feel happier and more at ease."