RtoR Family-Endorsed Provider Profile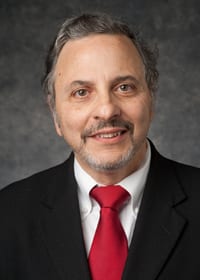 Rocco Marotta, MD, PhD
Psychiatrist
New Canaan, CT
Rocco Marotta, MD, PhD, is a board-certified psychiatrist and Adult Transitional Living Program Service Chief at Silver Hill Hospital in New Canaan, CT. He also operates a private psychiatric practice in which he treats adolescents and adults with persistent mental health disorders.
Rocco Marotta, MD, PhD
Silver Hill Hospital
208 Valley Road
New Canaan, CT 06840
203-801-3456
rmarotta@silverhillhospital.org
Directions
Family Member Quotes
"Dr. Marotta is very thoughtful in his process and very knowledgeable about various medicines and diagnoses. He takes his time with each visit and listens to all the details about the patient. Patients can get in touch with him for emergencies or concerns. He is also very good with treatment-resistant patients."
"I think Dr. Marotta is a one of a kind psychiatrist. He is always available to [my son] and is willing to see him asap whenever there is a crisis."
Information and Referrals
Speak with a Resource Specialist about services and referrals to Rocco Marotta, MD, PhD.
Services
Evaluations
Medication management
Neuropsychology evaluations
Psychotherapy
Client Focus 
Adolescents
Adults
Older adults
Adjustment Disorder
Anxiety
Attention Deficit Hyperactivty Disorder (ADHD)
Bipolar Disorder
Co-occuring Disorders
Eating Disorders
Depression
Posttraumatic stress disorder (PTSD)
Psychotic disorders
Schizophrenia
Substance use disorders
Accreditations & Qualifications
Education
Cornell University Medical College–Medical Degree
City University of New York–PhD in Neuropsychology
Residency: New York Hospital, Payne Whitney Clinic
Certifications
Connecticut License Number 035930
New York State License Number 167981
American Board of Psychiatry and Neurology
Fellow, American Psychiatric Association