RtoR Family-Endorsed Provider Profile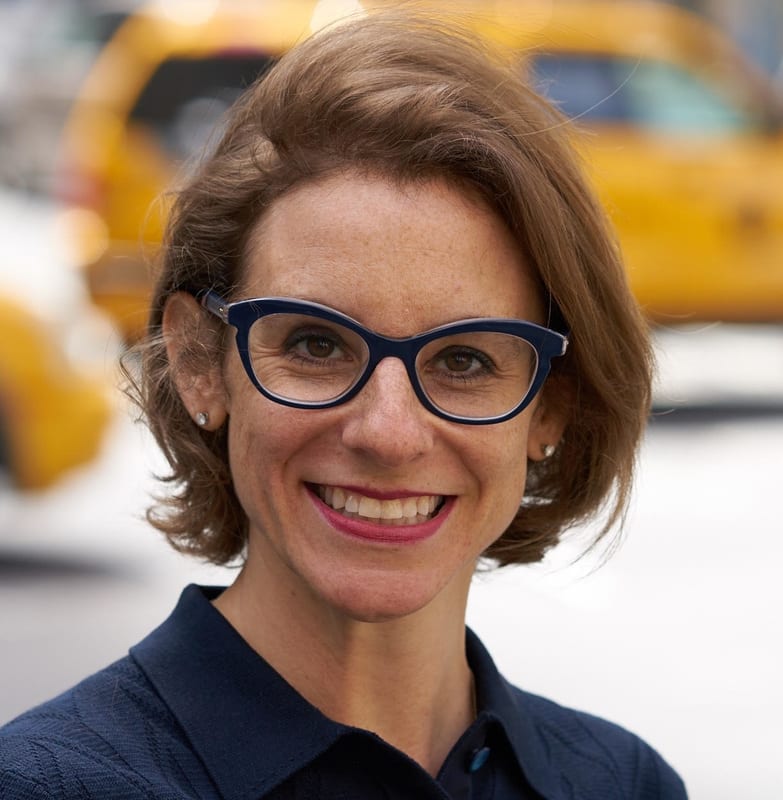 Amanda Craig, PhD, LMFT
Licensed Marriage and Family Therapist
New York, NY | Darien, CT
Amanda Craig, Ph.D., LMFT, is a licensed marriage and family therapist in private practice serving adults, couples, and families in New York, NY, and Darien, CT. Dr. Craig owns and operates Manhattan Marriage and Family Therapy, a private practice based in Manhattan and is currently offering telehealth for this location. She specializes in helping clients who have anxiety and depression as well as helping couples and families resolve relationship issues. She uses a strength-based systemic approach which draws solutions from clients' natural strengths and builds on the positive and optimistic rather than dwelling on the negative and what doesn't work. In her practice, she draws heavily from emotionally focused therapy (EFT), which assists clients in gaining awareness of their emotions, isolating their origins, and learning how to regulate them.
Dr. Craig also provides services to individuals and organizations as a clinical supervisor, consultant, and group/training facilitator. She has worked in a variety of settings, including research departments, juvenile corrections facilities, high schools, fortune 500 companies, substance abuse programs, and university/college classrooms.
Amanda Craig, PhD, LMFT
Manhattan Marriage and Family Therapy, PLLC
6 East 39th St.
Suite 503
(between 5th Ave & Madison Ave)
New York, NY 10016
917-510-6422
Email
Website
Directions
Connecticut Marriage and Family Therapy, PLLC
1051 Post Road, Suite 1
Darien, CT 06820
Directions
Client Quotes
"She helped me through a rough time a few years ago. I'm working with her again now. She is a wonderful therapist. I would recommend her to anyone."
"I've been seeing Dr. Craig for a year now. She has changed my life. She guides me through my emotional journey and helps me get to the root of problems that I face with my family and relationships. I've been looking for someone like Dr. Craig for a very long time. I would recommend her to anyone who has mental and emotional struggles."
Family Member Quotes
"Amanda helped my family through an extremely difficult period with issues of infidelity and special needs children. Without her, I would have ended my marriage and our family would have fallen apart. I cannot overestimate her services to us. She is an extraordinary therapist. She managed to get us talking, listening, and really communicating with one another despite the anger and pain. We felt better and unburdened after each session with her."
"My husband and I started seeing Amanda to help with the stress of his mother who suffers from a mental illness. Amanda provided so much perspective on the situation and gave us so many coping tools. Even though we started with Amanda for this particular issue, we continued our work with her because she added so much more understanding to our relationship with each other. Amanda is caring and genuinely concerned with the well-being of her clients. She's continued to be a valuable resource to us and I'm sure she'd be excellent resource to others as well."
Information and Referrals
Speak with a Resource Specialist about services and referrals to Amanda Criag, PhD, LMFT
Services
Individual therapy
Couples therapy
Family therapy
Emotionally focused therapy (EFT)
Client Focus
Adults
Couples
Families
Addiction
Anxiety
Depression
Relationship issues
Work-life harmony
Accreditations & Qualifications
Education
College of St. Catherine–Bachelors of Science in Psychology and Sociology
St. Mary's University of Minnesota–Master of Science in Counseling Psychology
Capella University–Ph.D. of Philosophy in Family Psychology
Certifications
Connecticut State License Number 27.001367
New York State License Number 000666
Post-Master's Certificate in Marriage and Family Therapy–St. Mary's University of Minnesota
Externship and Core Skill Certification in Emotionally Focused Couples Therapy (EFT)
Payment
Amanda Craig accepts insurance plans from Aetna and Blue Cross Blue Shield from the state of New York. She accepts out of network insurance from both New York and Connecticut.
More about Dr. Craig 
"My proudest accomplishments as therapist:

Therapy is a journey not a quick fix. There are points during the journey when a client makes a connection between their behavior and an old wound, or does something different in their relationship and gets a different response from their partner and feels connected, or shows signs of healing from hurt.

These moments are the ones that matter the most and make therapy so rewarding! I rejoice in my clients' successes and celebrate with them their getting better!"