RtoR Family-Endorsed Provider Profile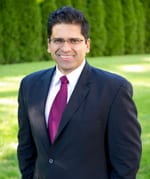 Tarique Perera, MD
Psychiatrist
Greenwich, CT
Danbury, CT
New York, NY
Tarique Perera, MD, is a psychiatrist serving adolescents, adults, couples, and families in Greenwich, CT, Danbury, CT, New York, NY, and the surrounding communities. Dr. Perera is the founder of Contemporary Care which provides comprehensive psychiatric and psychological treatment. He treats a variety of mental health conditions including anxiety, depression, trauma, and bipolar disorder. Dr. Perera received his medical doctorate (MD) training at Harvard Medical School and residency training at Columbia University. He has a wide range of experience including training in medication management and psychotherapy at Massachusetts General Hospital, McLean Hospital, and New York State Psychiatric Institute (NYSPI). Dr. Perera is consistently rated one of the Best Psychiatrists in America annually.
Dr. Perera also has expertise in various forms of brain stimulation therapy. He is certified Transcranial Magnetic Stimulation (TMS), Electroconvulsive Therapy (ECT), and Vagus Nerve Stimulation (VNS). He is the founding President of the TMS Society.
Tarique Perera, MD
Contemporary Care Greenwich
81 Holly Hill Lane
2nd Floor
Greenwich, CT
203-321-5063
Directions
Danbury CPC Associates Inc.
84 Hospital Ave
Danbury, CT
203-792-0400
Directions
Contemporary Care
901 Fifth Avenue
New York, NY
347-215-3082
Driections
Family Member Quotes
"Dr. Tarique Perera has been instrumental in helping my son. My son had many complications and we could not find the proper help after trying several doctors. When I was distraught and wasn't sure my son's condition could get better, we were referred to Dr. Perera. He has gotten my son back on track. Currently my son is undergoing some medication changes to help him further, but I feel as if my son is finally on a road to recovery that will give him a chance to function in society again. I highly recommend Dr. Perera. He is extremely knowledgeable about medication interactions and diagnoses.
When my son first started with Dr. Perera, he was on an insurance plan that was accepted in his Danbury office. Since then, my son's insurance changed. Even though it is not accepted, I chose to stay with Dr. Perera. His knowledge is too valuable."
Information and Referrals
Speak with a Resource Specialist about services and referrals to Tarique Perera, MD.
Services
Medication management and monitoring
Transcranial magnetic stimulation therapy (TMS)
Cognitive behavioral therapy (CBT)
Solution focused brief therapy (SFBT)
Psychodyamic therapy
Client Focus
Adolescents (14+)
Adults
Older adults (65+)
Couples
Families
Addiction/substance abuse
Attention deficit hyperactive disorder (ADHD)
Anger management
Anxiety
Bipolar disorder
Borderline personality disorder
Chronic pain
Coping skills
Depression
Eating disorders
Family/relationship issues
Grief
Learning disabilities
Obsessive compulsive disorder (OCD)
Posttraumatic stress disorder (PTSD) and trauma
Self-harming
Suicidal ideation
Traumatic brain injury
Accreditations & Qualifications
Education
Harvard Medical School–Doctor of Medicine
Colombia University–Psychiatric Residency and Fellowship
Certifications
Connecticut State License Number 039232
New York State License Number 211996
Board certified in Psychology and Neurology
Transcranial magnetic stimulation (TMS) certified
Electroconvulsive therapy (ECT) certified
Vagus nerve stimulation therapy (VNS) certified
Payment
Dr. Perera accepts United Healthcare, Aetna, Humana, Cigna, BlueCross BlueShield, Empire, Medicare and out of network insurance.
Accepted payment methods: cash, check, Discover, MasterCard, and Visa
Contemporary Care Mission Statement
"The mission of Contemporary Care is to provide patients with a comprehensive array of novel and established therapies for all and any kinds of psychiatric conditions. This is done in an empathetic, supportive and respectful environment. Our individually tailored treatments are comprised from all available modalities: traditional and established, to novel and cutting-edge."
Tarique Perera, MD, in the Media
Bulletproof Radio
The Dr. Oz Show