RtoR Family-Endorsed Provider Profile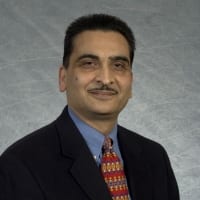 Umesh Mehta, MD
Psychiatrist
Belle Mead, NJ
Dr. Umesh Mehta is a psychiatrist who specializes in the treatment of older adults with mental health disorders. He provides both inpatient and outpatient services including psychotherapy, assessment and evaluation, medication management and monitoring, and electroconvulsion therapy (ECT), an evidence-based practice that effectively treats a large variety of mental health disorders.
Dr. Mehta practices at the Carrier Clinic located in Belle Mead, NJ where he holds the titles of Interim Chief Medical Officer for the Medical Staff Department and Director of Older Adult and ECT Services.
Umesh Mehta, MD
Carrier Clinic
252 County Road 601
Belle Mead, NJ 08502
(908) 281-1000
Website
Directions
Family Member Quotes
"Dr. Mehta consulted with our beloved aunt who was suffering from terrible anxiety and depression. His recommendation of ECT was at first stalled by our family because of our lack of knowledge and fear of judgment. After speaking with him in depth about the results that could be achieved for her, we decided to move forward with the treatment. After several months of ECT, the anxiety was gone and she started taking interest in the world again, including her investments, our lives, and her friends. I would like to thank Dr. Mehta for giving us our aunt back."
Information and Referrals
Speak with a Resource Specialist about services and referrals to Umesha Mehta, MD.
Services
Medication management and monitoring
Assessment and evaluation
Psychotherapy
Electroconvulsive therapy (ECT)
Lithium therapy
Client Focus
Adults and older adults with a mental health disorder and/or substance use disorder.
Accreditations & Qualifications
Education
Royal College of Surgeons (UK)
Certifications
Dr. Mehta is Board Certified by the American Board of Psychiatry and Neurology, and is licensed to practice in the states of Florida, New Jersey and New York.
In psychiatric practice since: 1988