RtoR Family-Endorsed Provider Profile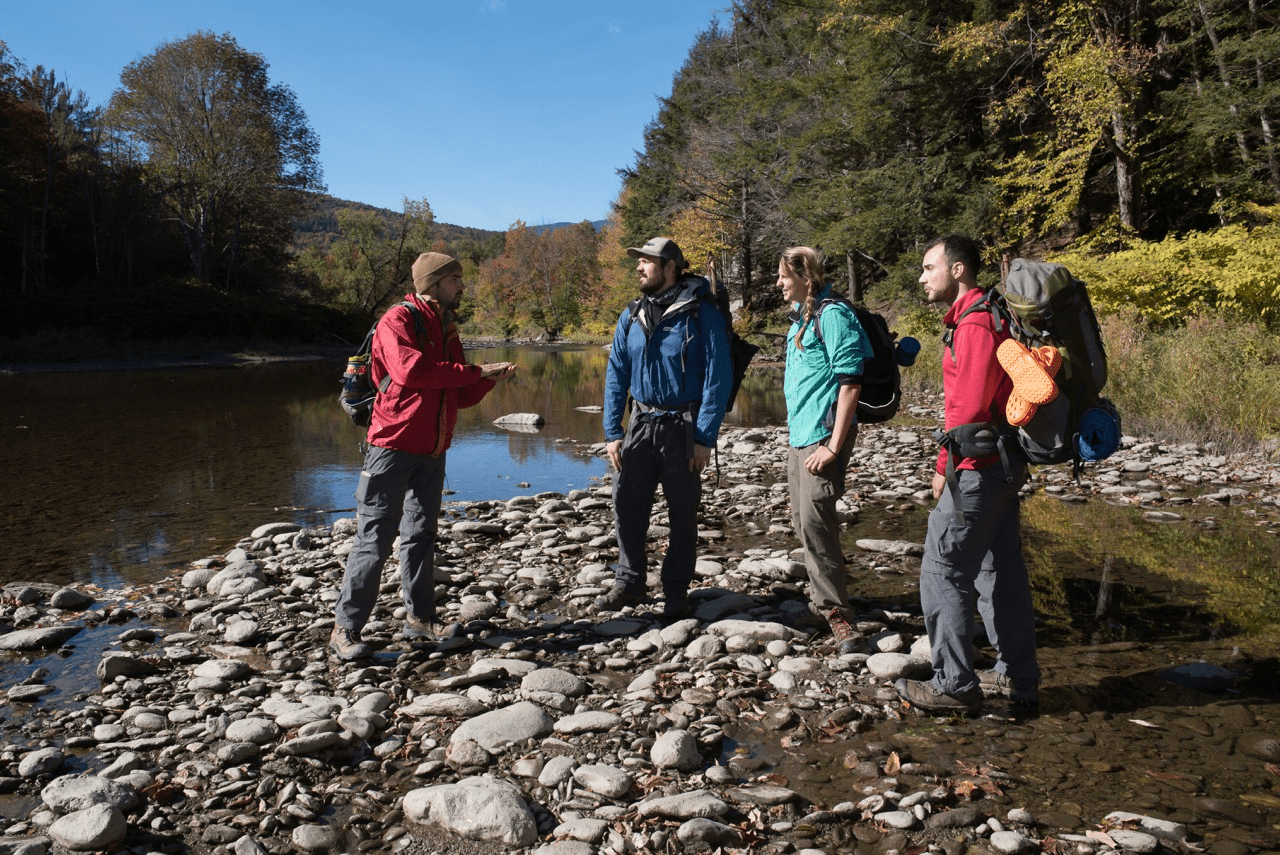 True North
Wilderness Program–Adolescent Program
Waitsfield, VT
True North is a wilderness program located in Waitsfield, VT, and draws clients nationally. True North Adolescent program is for boys and girls ages 14-17 who can benefit from learning to identify limiting beliefs and behaviors while building confidence and identifying new strategies for a successful future. Students live in small groups of the same gender where they receive individual attention from the staff. During the course of the program, students participate in wilderness activities, such as hiking and camping while working on personal development, strengthening interpersonal skills and building confidence. The length of stay is determined on an individual basis with most students staying for 8 to 10 weeks. True North provides individual treatment plans as well as a comprehensive parent program to better support their students' journeys. True North operates a similar program for young adults ages 18-22.
True North
PO Box 857
Waitsfield, VT 05673
802-583-1144
Website
Family Member Quotes
"My son went to True North this past June to get out of a rut he was in. He suffers from extreme anxiety and depression and was isolating himself with suicidal ideation. He left mid June and graduated mid September. I have to say he is a different person. True North is a wilderness program that guides the students with a strong, yet stable, structured, and close to loving philosophy. They are never harsh, but promote close relationships, work on one's issues, and teamwork in a close knit group. My son formed close relationships. He learned to open his mind and also how to survive in the wilderness. He gained knowledge about himself that he is resilient and can do things he would have usually thought to be impossible.

I can't say enough good things about this program. I would recommend True North for adolescents and young adults that struggle with anxiety and depression as well as difficulty making close relationships, or struggle with self confidence and anger."
Information and Referrals
Speak with a Resource Specialist about services and referrals to True North.
Services
Individual treatment plan
Small group size and individual attention
Parent program
Interpersonal and relationship skill building
Confidence building
Improvement of personal responsibility
Daily wilderness activities
Camping skills
Client Focus
Adolescents (14-17)
Oppositional or defiant behavior
Problems with school
Low self-esteem
Mild to moderate anxiety
Mild to moderate depression
Negative peer relationships
Attention deficit hyperactivity disorder (ADHD) and other learning differences
Experimentation with drugs and alcohol
Dishonest and manipulative behaviors
Program for young adults (18-22)
More about True North
"Families choose True North because they want their child to be in a safe and supportive environment where they can address their struggles, build confidence, and prepare for a successful future. Our families can expect unparalleled support and individual attention for their child and their family and our total commitment to a safe and appropriate peer community for their son or daughter."
"Adolescents face many pressures that undermine their self-esteem and negatively impact their lives and relationships. Teens that are struggling, unmotivated, or acting-out may be lacking a sense of purpose and the confidence to work toward their goals. Experiencing the natural beauty and simplicity of the wilderness environment allows our students to leave behind the distractions and complications of their lives before True North. Our students are able to focus on themselves and address personal struggles with the guidance and support of our staff."