RtoR Family-Endorsed Provider Profile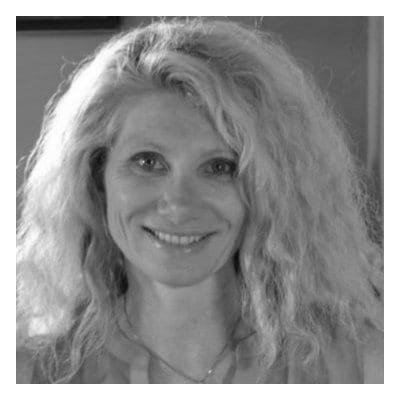 S. Kate Venison 
Licensed Marriage and Family Therapist, LMFT
Westport, CT
Kate Venison is a Licensed Marriage and Family Therapist (LMFT), with a private practice in Westport, CT. In addition to her private practice, she is the Clinical Coordinator for Stratford Community Services, where she directs clinical services for youth and families, including oversight of the Community Services counseling center, collaboration with community stakeholders, agencies and school system. As a certified Mental Health First Aid Instructor/Trainer for Youth and Adults she provides training to communities and groups that prepares ordinary people to respond to an immediate mental health problem or crisis, and assist persons in need to get appropriate help.
In her private and agency-based practice, Kate has worked extensively with families experiencing high levels of distress and trauma, including those families with legal and multiple agency involvement, families dealing with divorce, chronic illness, domestic violence and sexual abuse. She has a passion for training and working with interns and new therapists, in addition to working with individuals, couples and families in private practice. In February 2015, she was elected Chairperson of CAC 3 & 4 of the Southwest Regional Mental Health Board, a citizens' advisory council that works to ensure a high-quality mental health system that promotes recovery and well-being for the residents of southwestern Connecticut. Kate Venison is a certified QPR trainer (Questions, Persuade and Refer), providing suicide prevention training to community groups and schools.
S. Kate Venison, LMFT
9 Burr Road, First Floor
Westport, CT  06880
Office: (203) 241-9044
Fax: (203) 299-0015
Family Member Quotes
"Kate is tremendously gifted. My daughter saw her for a couple of years in high school with great success…. Kate understood the challenges she faced and offered concrete skills my daughter could use. She also helped us as parents to better understand what our daughter was experiencing and how to be supportive in an appropriate fashion. She's also been invaluable in helping us to manage the stress and conflict that comes with parenting a child together. As a couple, she's helped us not only in parenting our daughter with mental illness, but also our other children who have more typical challenges. I think she's brilliant."
"We found her extremely accessible by phone or text message. She also responded rapidly when our need was urgent."
Other Provider Quotes
"Kate Venison is a strong, compassionate, and highly skilled marriage and family therapist. She has an amazing ability to find the core route of a person's issues and the ability to help them more forward."
Information and Referrals
Speak with a Resource Specialist about the services of Kate Venison.
Specialties
Anxiety disorders
Mood disorders
Childhood and adult trauma
Family trauma
Co-occurring disorders
Family therapy
Mental Health First Aid training
Treatment Approaches
Strengths-based
Integrated systems
Cognitive Behavior Therapy (CBT)
Schema
Trauma-informed EMDR
Client Focus
Children and Adolescents
Young Adults
Couples
Families
Accreditations & Qualifications
Education
Fairfield University–Masters degree in Marriage and Family Therapy
Denison University–Bachelors degree in Communications
Certifications
Approved Supervisor, American Association of Marriage & Family Therapists, License No. 001249
National Mental Health First Aid Certified Instructor/Trainer for Youth and Adults
Certified Yoga Instructor RYT 200, Yoga Alliance, License ID#157486
Payment
Anthem
Fee for service
Documentation provided for reimbursement by other insurance plans.
More about S. Kate Venison
"Integrating mindfulness and yoga practice, embracing and encouraging individual's natural healthy coping mechanisms has become an important component of working with individuals and their families."
"I work with many of our prevention programs around underage drinking and substance abuse and co-occurring mental health disorders to provide early detection and intervention. I am also currently running a successful youth yoga and mindfulness group for youth and their siblings who are in treatment."