There is a new generation of young people being diagnosed with mental health disorders.  What our youth and their families may not realize is the vast growth in the field from 30 years ago.  Advancements in medicine and mental health care have provided an array of resources that can start individuals on a path to recovery.  Fortunately for today's youth, there are now treatments and services available that can help those diagnosed with mental health disorders lead productive, healthy, fulfilling lives.  Being diagnosed with such a disorder does not mean a person's life is over – it's an opportunity to receive the help that will enable him or her to get on with life and do the things that other people do: work, go to school, have friends and enjoy life's little pleasures.    
Resources to Recover wants to share the success stories of young people living with mental illness – messages of hope and recovery.  Mental health problems are common with our youth.  But many young people and their families are unaware of the many excellent support and treatment options available today.
In fact, a national survey published in the Archives of General Psychiatry reported that half of all mental disorders begin by age 14 and three quarters by age 24.  It is important to detect problems early to ensure proper treatment and support.   In any given year, less than one-third of adults and one-half of children with a diagnosable mental disorder receive mental health services in a given year.   This is a tragedy in terms of the lost potential to reach people at the earliest stages of a problem, when timely help can have the greatest benefit.
A major part of RtoR's focus is on early intervention for youth and young adults.  By continuing to drive awareness of mental health and wellness for this population and bringing the full array of resources to recover to their attention, these young minds can flourish and enjoy accomplished lives.
To learn more about Resources to Recover for youth and young adults, or to tell your young adult recovery story, click here to speak with a Resource Specialist.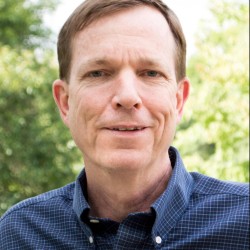 Latest posts by Jay Boll, Editor in Chief www.rtor.org
(see all)