Nighttime Seizure Monitoring:  A Mother's Inquiries Lead to Innovation in the Care of Epilepsy
Hi Everyone.
I am blogging today on a topic closely related to mental health and mental illness: epilepsy, a neurological condition in which 20-30% patients share a co-occurring psychiatric disorder. 
In 2005, RtoR Resource Specialist Eileen McAndrews (RN, LCSW) wrote an article for the NYU Medical Center website describing a new technology she uncovered that could help her teenage son with epilepsy sleep safely through the night.  Although the article is nine years old, the technology it highlights is just as relevant today, and I am featuring it in my blog as an example of how parents and providers can work together to identify new options for treatment and comprehensive care.
Although a Registered Nurse and Licensed Clinical Social Worker, it was as a parent that Eileen took action to minimize the risk of sudden epileptic death in epilepsy (SUDEP) for her son at night while he was sleeping.  Armed with a computer and the Google search engine, she identified a baby monitor manufactured outside of the United States that could be adapted to help her son.  Eileen's discovery of this nighttime seizure monitor was such news to the American medical community that it was featured on the NYU Medical Center website and was later picked up on epilepsy.com, where it continues to be featured, with a link to an updated version of the monitor specifically designed for epilepsy.
Nine years later, Bryan is doing well, managing his epilepsy and fortunately not affected by any co-occurring mental health disorders.  We are fortunate to have his mother Eileen as a Resource Specialist at RtoR and as the Recovery Coordinator at Laurel House in Stamford, CT, where she also works. 
Eileen's article is such a great example of the RtoR concept of families helping other families with information about the best mental health treatments and care that I had to share it with you.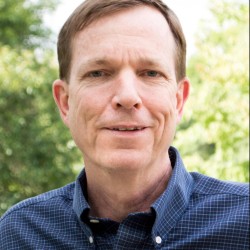 Latest posts by Jay Boll, Editor in Chief www.rtor.org
(see all)