It's too bad USA Today decided to lead with such a downer title for the latest article in its current series on mental illness: 
 'Bleak Picture' for Mentally Ill: 80% Are Jobless
(usatoday.com, July 10, 2014)
While this unfortunate fact is true, the good news, which the article brings to light, is that an effective evidenced-based solution exists to help people with mental illness find and sustain employment.  It is called the Individual Placement and Support (IPS) model of Supported Employment.
For the last five years I have observed IPS Supported Employment up close at Laurel House, RtoR's affiliate organization in Stamford, CT, and have seen how effective it is at helping people with mental illness get and keep competitive jobs in the community.
The USA Today article points out that about "two-thirds of the $444 billion cost of mental illness in the USA comes from lost earnings and disability payments."  For a relative low cost (about $4,000 a year according to Robert Drake of the Dartmouth IPS Supported Employment Center), IPS can help people get back into the workforce, where they pay taxes and contribute to the economy.  Perhaps even more significant than the financial impact of IPS, is the finding that work itself is therapeutic and actually results in a reduction of symptoms.
You can find out more about this evidence-based practice from the official Dartmouth website. IPS Supported Employment is also a Featured Best Practice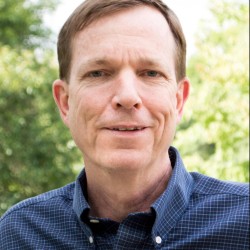 Latest posts by Jay Boll, Editor in Chief www.rtor.org
(see all)