Pediatric emergency room visits have increased as much 15 percent in Connecticut in the last year, and some hospital officials are attributing the spike to a lack of resources for children with mental health problems, according to the recent article, "Long ER Stays for Kids in Crisis on the Rise" published on greenwichtime.com.
During the course of the school year, Emergency Departments experience an increase in visits. Since many schools have adopted zero-tolerance policies towards certain strange or unusual behaviors, school staff members are prone to calling emergency services with greater frequency.  A reduction in group homes and the number of inpatient beds in the state is also blamed for the increase.  On the positive side, heightened awareness of children's mental health issues may result in an increase in emergency room visits. Whatever the cause, more support for parents of children with mental health disorders living at home must be part of the solution. 
In October, the Department of Children and Families (DCF) will present a statewide plan for improving behavioral health services to children in Connecticut.  One of the measures proposed is an expansion of the statewide Emergency Mobile Psychiatric Services program, which would help divert emergency department calls from schools and families.  As a parent who has used the 24/7 mobile outreach services of Connecticut 211, I can personally attest that this program can help keep kids out of emergency rooms by providing parents with the support they need at home when they need it.
Find out more about the mobile outreach services of Connecticut 211 Crisis Intervention Services. 
If you aren't from Connecticut, find out how 211 Services can help you.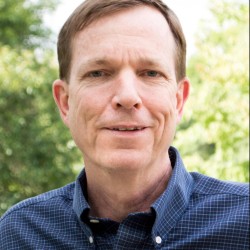 Latest posts by Jay Boll, Editor in Chief www.rtor.org
(see all)