It might sound like a cliché, but youth really are the future. Unfortunately, it seems that mental health issues are on the rise among children and teens. All over the world, more and more young people are reporting issues with mental health.
According to mental health experts Cheree Ashely, Founder of Bright Future Recovery, the rates of mood disorders and suicide have risen dramatically over the last decade, especially in younger age groups. According to statistics, almost 1 in 5 people have some form of mental illness, which is an incredible 20% of the younger population.  Not only that, suicide is now the leading cause of death in the 15-24 age category.
Why this is happening, no one knows for sure. According to experts, one of the reasons may be social media. The lack of certainty about the future has also been cited as another reason. Some of the most common mental health issues in children and teens are the following.
Generalized anxiety disorder: Worrying excessively about daily life.
Depression: Overwhelming feelings of sadness, low mood, apathy, or fatigue. It may be accompanied by sleeping and appetite disturbances.
Social phobias: Feelings of self-consciousness and insecurity in social situations. Difficulty socializing.
Panic disorders: Feelings of intense fear, anxiety, discomfort, accelerated heart rate, and shortness of breath. These symptoms may reach the point where a full-blown panic attack
Post-traumatic stress disorder: Stress, anxiety, and depression caused by traumatic incidents. This may also manifest as acute stress disorder.
Eating disorders: Mental illnesses such as anorexia and bulimia are rampant among young women and even men today. Social media is seen as a contributing factor in the rise of these disorders.
Addiction issues: substance abuse is often viewed as a mental health problem by professionals. It often co-occurs with mental health disorders, such as depression and anxiety.
Recommended Readings
There are dozens of symptoms associated with these disorders. People with any of the above conditions may experience things such as:
Feeling constantly tense, wound up, or restless.
Becoming easily tired or fatigued, even after a good night's rest.
Having difficulty concentrating.
Becoming irritated for no reason.
Constantly worrying.
Sleep issues, such as difficulty falling asleep or staying asleep.
Struggling to communicate or socialize with others.
Worrying of being judged by others.
Feeling anxious about social events.
Having difficulty making and keeping friends.
Persistent feelings of sadness, apathy, hopelessness or pessimism.
Losing interest in activities you once found pleasurable.
Thoughts of suicide or self-harm.
Mysterious aches and pains even without injury.
If you're a parent or guardian, then how do you spot the signs of mental illness in a young person? How do you know if someone in your care is going through a mental health crisis or is at risk of suicide? There are several signs which may present themselves. These include:
Changes in sleep patterns: Sleeping too much or not sleeping at all.
Changes in energy levels: Is your teenager sluggish or lacking in energy?
Changes in concentration: An inability to concentrate or complete tasks is a common sign of mental health problems
Changes in appetite: Is the young person overeating or eating less than usual?
Changes in motivation: Does he or she seem to be lacking in motivation?
Anger: Is the person angry for no apparent reason?
If you spot any of these symptoms, it could be a sign of depression or other mental illness. But what can you do about this? The most obvious solution is to take your child to see a doctor or child psychologist. These professionals will most often prescribe solutions such as.
Identifying the cause of the problem: Mental health issues are often caused by things like not getting enough sleep, not eating enough, or lacking a fixed routine. There may also be people in your child's life who are causing his or her poor mental health. For example, bullying or cyberbullying is one of the chief causes of mental health problems in youth.
Counseling: Counseling can provide tremendous benefits. A good counselor helps provide support to young people dealing with problems such as depression, trauma, anxiety, stress, or dysfunctional family relationships. A counselor can help identify and resolve these issues and help your child overcome the anxiety and depression he or she is feeling.
Medication: There are a variety of medications that can help children and teens. These include drugs such as selective serotonin reuptake inhibitors (SSRIs). These are generally safe for children and enormously effective when it comes to treating depression and anxiety.
Recommended Readings
Before seeking professional help, you may try dealing with these issues yourself. In this case, there are things you can do to improve children's mental wellbeing.
Limit their exposure to social media: Websites like Facebook are fueling the epidemic of mental health problems. Try to encourage your child to spend less time on these sites. Also, explain that social media isn't real life.
Encourage them to spend time with friends: Lonely children are vulnerable to poor mental health. It's essential that your child has a social life and spends time with friends.
Communicate with your child: Do not allow the lines of communication to break down between you and your child. You need to take time every day to communicate and talk with him or her. When you do this, make an effort to really listen and try to be non-judgmental. Also, allow your child to express his or her feelings in a healthy manner.
Pay more attention to your child: Lack of attention also fuels mental health problems. It's important that you pay attention to what is going on in your child's life. You should know what's going on with him or her, and be ready to notice any dramatic changes.
If you think your child is dealing with a mental health disorder, it is absolutely critical that you do something—the reason why is that mental health problems can lead to many negative outcomes. The biggest of these is suicide. Mental health problems can also lead to other issues such as substance abuse, homelessness, poverty, and even teenage pregnancy.
While this might sound grim, the fact is that most mental health problems can be dealt with and managed. Most cases of depression and anxiety are very treatable. The most important thing is to nip these problems in the bud. Early intervention is critically important. If you spot any of the signs we have spoken about in this article, it is recommended for you to seek professional help for your child or teen immediately.
If you or someone you know experiences mental health issues, it is important to seek help from a qualified professional. Our Resource Specialist can help you find expert mental health resources to recover in your community. Contact us now for more information on this free service to our users.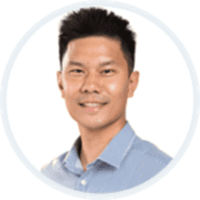 About the Author: Vince Tint is an entrepreneur, creative thinker, and mental-health advocate. He is a passionate digital marketing consultant that specializes in digital-first approach for healthcare and medical companies. He regularly contributes his byline to outlets including Entrepreneur, AdWeek, Inc., FastCompany, and many more.
Image by www.rawpixel.com
The opinions and views expressed in any guest blog post do not necessarily reflect those of www.rtor.org or its sponsor, Laurel House, Inc. The author and www.rtor.org have no affiliations with any products or services mentioned in the article or linked to therein. Guest Authors may have affiliations to products mentioned or linked to in their author bios only. Latest posts by Guest Author for www.rtor.org
(see all)