In April 2023, Bloomberg reported deeply disturbing news involving Chase Nasca, who died by suicide at age 16. In the days before his death, his TikTok feed was full of videos glorifying suicide. To the horror of Chase's parents, the social media app was still pushing suicide-obsessed content to his feed more than a year after he killed himself.
No one knows for sure why Chase ended his life. Unfortunately, his death was not an isolated incident. Many teens and young adults struggle with thoughts of suicide, and a few act on them, fueled by social media and other factors related to the stress of growing up today.
Suicides Among Teens Have Increased
In March 2023, Pew Charitable Trusts shared new data from the CDC (Centers for Disease Control and Prevention), highlighting a growing crisis of suicidality (suicidal attempts, plans, or thoughts) among high school students. These data indicate a rise in such behavior in teens from 2011 to 2021. The CDC also discovered that the number of suicide deaths, after a slight decline between 2019 and 2020, suddenly rose in 2021, especially among teens of color.
Close to 22% of high-school students surveyed said they seriously considered ending their lives last year. About 18% reported planning suicide, and about 10% attempted suicide at least once.
These findings are proof of the current mental health crisis among American teens and young adults. They also suggest that there is a need for proper treatment and therapy so young people can address their emotional issues and choose to cope with them instead of ending their lives.
Parents Fail to Identify Suicidal Tendencies in Teens
In February 2023, Harvard Health Publishing highlighted that most parents think they know what's going on in their teen children's lives. However, that is often not the case.
A study titled "Parent-Adolescent Agreement About Adolescents' Suicidal Thoughts," published in Pediatrics, interviewed almost 5000 adolescents between the ages of 11 and 17. The youth were asked if they ever thought of ending their lives. Then the parents of these teens were asked whether they believed their children ever had suicidal thoughts.
The results did not match up. Surprisingly, about 50% of the parents never realized their children harbored suicidal thoughts. Given the apparent generation gap, parents can miss the signs of anxiety, fear, psychosis, post-traumatic stress disorder, and depression in their kids.
It's natural for parents to think their teen children are okay. And considering all the drama prevalent in young people's lives today, parents can misinterpret the real-life issues of their children as typical teen angst.
Hence, parents must be mindful of the changes they suddenly notice in their children. For example, the onset of depression could stem from the pain and trauma of being bullied in school or elsewhere. Acknowledging the issue and taking steps to deal with it will go a long way to help teens face the problem instead of choosing suicide as an escape mechanism.
Teen Suicide Prevention: Can Therapy Help?
Parents play a crucial part in preventing their teenage children from acting on suicidal thoughts. However, in most cases of teen suicidality, young people fear their parents will not understand them and will judge them for their choices or how they respond to crises in school or elsewhere. Parents need to exercise empathy while listening to their kids and understand that today's world is more complex than theirs was.
That aside, it is essential for parents to provide the option of therapy to their kids to curb suicidal thoughts. They need to understand which treatment works best for their teen child. They can choose from cognitive behavioral therapy, collaborative management and assessment of suicidality, neurotherapy, and dialectical behavior therapy. They can also add practices such as meditation and journaling to help their young clients manage their racing thoughts to feel better.
Medical professionals, such as psychiatrists and nurses with a psychiatric mental health nurse practitioner degree, can also treat suicidal teens. They often are successful in understanding the underlying causes of suicidal tendencies and can provide a holistic healing method.
Wilkes University asserts that the role of a Psychiatric-Mental Health Nurse Practitioner (PMHNP) is to evaluate, diagnose, and finally treat the mental health requirements across the lifespan, which comprises adolescents and children, along with the elderly and adults. Many parents don't realize that PMHNPs can conduct mental health assessments and offer psychotherapy to treat teen patients compassionately. They can also suggest the medications needed for complete mental health recovery.
Conclusion
Teen and youth suicide is a serious concern today! The reasons stem from excessive social media use, peer pressure in school, and cyberbullying, among other causes. There can also be unhealed trauma related to abuse that shows up as depression or anxiety as children grow older, giving rise to suicidal tendencies.
Parents must realize that teen mental health issues are real and not growing pains. With this broader understanding, they should try to understand their children's issues to get to the root causes of their suicidal thoughts.
Finally, parents should consider therapy or treatment by a mental health or medical professional to address their children's inner child issues. This will help ensure they don't look at suicide as the only solution to their problems.
If you or someone you know experiences mental health issues, it is important to seek help from a qualified professional. Our Resource Specialist can help you find expert mental health resources to recover in your community. Contact us now for more information on this free service to our users.
Suicide and Crisis Resources
If you or someone you know is in a mental health emergency, call 988 immediately to speak with someone from the Suicide and Suicide Lifeline.
Crisis Hotlines
The National Suicide Prevention Lifeline – 1-800-273-8255
Veterans Crisis Line – 1-800-273-8255
The Crisis Text Line – Text START to 741-741 about any type of crisis 24/7.
Online Support Resources
Stop A Suicide Today: This is a helpful website that provides suicide prevention information for those experiencing suicidal thoughts. It can also help their friends and family.
SAVE: An advocacy organization that provides an array of resources to support suicide awareness and prevention.
The Suicide Prevention Resource Center: As their name implies, this is a hub for suicide prevention and mental health resources with multiple guides and links to further resources.
Darkness to Light: A child abuse prevention organization that aims to prevent the sexual abuse of children and provide help and support to those who have suffered or are currently suffering from this type of abuse. Call 866-367-5444 or Text LIGHT to 741741.
Safe Horizon: A non-profit organization that provides help and guidance for victims of sexual assault and trauma. They provide resources for those who have suffered from domestic abuse, child abuse, rape or sexual assault, human trafficking, stalking, and more.
Live Another Day: Features a comprehensive guide with information and resources that can assist people struggling with suicidal ideation to get the help they need.
SAMHSA's Treatment Locator: National treatment locator that lists SAMHSA-approved mental health and addiction treatment centers.
Suicide Prevention within the LGBTQ Community: Provides resources and support for at-risk youth.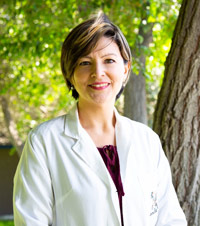 About the Author: Eva Brown is a seasoned family nurse practitioner who specializes in mental health nursing. With her extensive clinical experience and compassionate approach, she brings a wealth of knowledge in mental health awareness and advocacy. Brown has also been teaching offline and online psychiatric mental health nurse practitioner degree programs at several reputed universities. Through her writing and academic endeavors, she shares valuable insights and evidence-based practices, aiming to inspire fellow nursing professionals and empower individuals to take charge of their mental health.
Photo by cottonbro studio: https://www.pexels.com/photo/person-wearing-a-black-hoodie-4100431/
The opinions and views expressed in any guest blog post do not necessarily reflect those of www.rtor.org or its sponsor, Laurel House, Inc. The author and www.rtor.org have no affiliations with any products or services mentioned in the article or linked to therein. Guest Authors may have affiliations to products mentioned or linked to in their author bios. Latest posts by Guest Author for www.rtor.org
(see all)