I am always a little behind in my reading, but this July 3 article from the New York Times just caught my attention and I would like to comment on it here in case you missed it too: A Different Path to Fighting Addiction
The article features the Center for Motivation and Change (C.M.C.) in New York City, which was formed in 2003 by two psychologist who specialize in treating substance abuse and other compulsive behaviors.  The Center seems to specialize in the treatment of younger substance users and it is interesting because of its differences from the traditional A.A.or 12-Step approach. 
The New York-based C.M.C. rejects the A.A. model of strict abstinence as the only path of recovery for alcohol and drug users. Unlike, A.A. and it's several offshoots, the C.M.C. does not advocate for the "tough love" method which involves family members disengaging from someone who is using. 
The Center "uses a suite of techniques that provide a hands-on, practical approach to solving emotional and behavioral problems, rather than having abusers forever swear off the substance."  This approach may be especially suited to young people who engage in binge use in high school and college, or use alcohol and drugs to alleviate emerging symptoms of depression and anxiety.
One of the psychologists at C.M.C. speaks of the downsides of labeling a young person with the lifelong identity of "substance user" and  calling appropriately caring behavior in parents "enabling".    This is especially true where a co-occurring mental illness is present.  "Tough love might look like an appropriate response, but it often backfires by further damaging the frayed connections to the people to whom the child is closest."
This last statement resonated very strongly with me.  In my work for Resources to Recover and Laurel House I frequently speak with parents who are stuck in this dilemma:  they feel impotent and guilty because they can't stop caring for their child.  One mother put it this way: "They talk about 'disengaging,' " she said. "But it's your child, and I'm not one of those people who can put her out on the street."
In 2006, the Cochrane Library health care research group reported that there are no experimental studies unequivocally demonstrating the effectiveness of AA of the 12-Step model.  It will be interesting to see if alternative approaches like that employed by C.M.C. have any more success.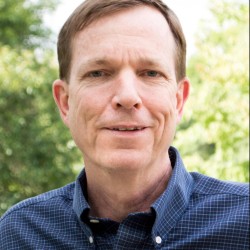 Latest posts by Jay Boll, Editor in Chief www.rtor.org
(see all)