In a recent op-ed piece in the New York Times, Johns Hopkins professor of psychiatry Kay Redfield Jamison cited "competence" as the single most important factor in treating bipolar disorder, a condition which she lives with.
Jamison, a clinical psychologist, is the recipient of multiple international awards and the author of the books An Unquiet Mind: A Memoir of Moods and Madness and Night Falls Fast: Understanding Suicide.   In the New York Times piece, she makes the point that in the treatment of a mood disorder the stakes are often life and death:  you want to seek the most competent mental health professional you can find to treat the depression or bipolar disorder of yourself or a loved one. "Empathy is important. But competence is essential."
Consider these points when seeking treatment for yourself or a loved one:
An accurate diagnosis is essential. Misdiagnosis resulting in treatment with the wrong medications can actually increase the risk of suicide in a person with a mood disorder.
Many different professionals treat mood disorders.  For the most accurate diagnosis, seek the opinion of a competent specialist.
Family members of severely depressed patients should be involved in discussions about suicide, when possible.
Patients should be provided with written information about their illness and treatment, as depression can dull one's ability to think and remember.
After the depression has been treated and the patient is feeling better, that is the time to discuss with professionals and family what was helpful and determine what should be done if the person becomes suicidal again.  People with serious mental health conditions are encouraged to write advance directives that specify which treatments they respond best to in a psychiatric crisis.
Want to read her books? Check out the links below:
Your purchases will help support the costs of running rtor.org, a free service of Laurel House, Inc., 501 (C)(3), non-profit organization.
An Unquiet Mind: A Memoir of Moods and Madness

Night Falls Fast: Understanding Suicide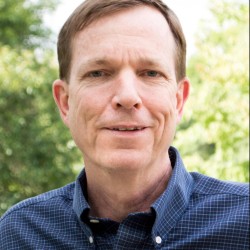 Latest posts by Jay Boll, Editor in Chief www.rtor.org
(see all)