A few weeks ago I received a call from a distraught mother, concerned about her 43-year-old son with bipolar disorder. He was in the manic phase of his bipolar disorder and displaying worrisome behavior. The last time she called emergency services, the police tasered him in her home, arrested him and dragged him away in handcuffs. It was a horrendous ordeal for both of them – one that she hoped never to repeat. The one good thing that came of it is that her son received the treatment he needed and resumed his life as a successful working professional.
During this latest crisis, the mother asked if there was an alternative to calling 911 which would hopefully not end with Tasers, handcuffs and arrest. After determining that he was not a risk to himself or others, I told her about the availability of skilled crisis intervention services in her community and offered some tips on how to use them.
Crisis intervention services, offer a form of intensive, short-term help for the purpose of stabilizing or preventing a mental health crisis or potentially dangerous mental health condition, episode or behavior. Many communities have a "Crisis Team" staffed by professionals trained to respond to crises and perform screening, triage, assessment, and counselling to stabilize or prevent a crisis situation. Sometimes these services are provided by phone or in a health care setting, but many towns and cities have mobile teams that to go outbound into the community, private homes and places of business. Crisis teams often work together with police and EMS, and can often arrange for a person's transfer to an Emergency Department or inpatient unit, with or without his or her consent, depending on the situation.
During my 25 years with Laurel House in Stamford, CT, I had many opportunities to engage crisis services on behalf of clients. In the process I developed the following list of practices and tips for making the most effective use of those services.
Tips for Using Crisis Services
Seek voluntary participation in treatment – research shows that voluntary treatment helps preserve self-respect and dignity, preserves family ties, and leads to better recovery outcomes.
Write a crisis intervention plan – do this before an actual crisis occurs and include in the plan a written record of: current diagnosis; history of hospitalizations and other treatments; current medications and dosages; copies of service plans, assessments, including school IEPs and 504 plans; names and contact information for all mental health professionals and agencies working with the person; insurance information; a list of warning signs or triggers for the person, preferred treatment strategies and choices, coping mechanisms and strategies for managing behaviors.
Enlist supporters – identify and recruit extended family members, friends or neighbors who can help out in a crisis by reinforcing messaging to the person in crisis, help make sure everyone is safe and other family members such as younger siblings are looked after, and provide a break for primary caregivers.
Call ahead to reserve a bed – you may be able to avoid long wait times in uncomfortable emergency departments by calling ahead to the inpatient unit or hospital of choice to reserve a place.
Be prepared – have information about the person's diagnosis, the reasons for your concerns, medications and recent treatment history, risky or unusual behaviors, triggers, and any calming or soothing strategies that may work for him or her, ready at hand when you make the call.
Take action early – place the call as early in the week and as early in the day as possible to help ensure a timely response.
Ask for CIT-trained responders – you can often improve the emergency response and avoid escalation of a crisis by requesting police and other responders who have been trained and certified in CIT (Crisis Intervention Team training).
Stay calm – a person in crisis might not be able to think or communicate clearly; you can help prevent an escalation of the crisis by empathizing with the person's feelings and staying calm.
I shared these tips with the mother who called. A few days later, she called back, greatly relieved to report that her son was voluntarily escorted to the local Emergency Department, where he was evaluated and admitted for inpatient treatment: no Tasers, handcuffs, or arrests.
Thanks to the presence of a skilled clinician on the scene at the mother's home and the CIT training of one of the police responders, an escalation of the crisis was avoided and her son was able to get the mental health care he needed with his dignity intact.
For more information on how to identify and use crisis intervention services, please visit the Crisis & Recognition and What To Do in a Crisis pages of our website.
In the event of a true emergency, always call 9-1-1.  The tips in this article are for when you have the time to evaluate the situation and plan a response.  In that case, it helps to have guidance from a qualified professional.
Our Resource Specialists can provide more information on crisis intervention services and are also available to help you find expert mental health resources to recover in your community. Contact us now for more information on this free service to our users.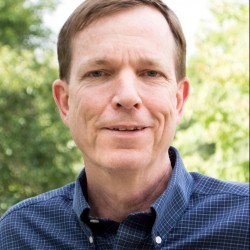 Latest posts by Jay Boll, Editor in Chief www.rtor.org
(see all)