Maybe you have noticed that the free and open style of the Internet has encouraged many bloggers and social media users to open up about their experience with bipolar disorder or borderline personality disorder. While many of these people may have a confirmed mental health disorder, some give the impression of being self-diagnosed or of using the cover of mental illness to excuse bad behavior. Even worse, in question-based forums such as Yahoo Answers, the Internet's finest "know-it-alls" are quick to give their expert opinion on others' mental health often labeling any moody behavior as bipolar or borderline without any real knowledge of the topic or the person they have "diagnosed". It would help if people on these forums or social media sites had a better understanding about these two disorders and how to talk about mental illness and mental health in an accurate and supportive way.
Bipolar disorder is a well-known disorder characterized by its extreme lows and highs which are believed to be caused by issues with brain chemistry. Many of the symptoms of borderline personality disorder may also appear during the manic or depressive phases of bipolar. When individuals with bipolar disorder are going through their depressive phase, they may experience extreme depression, fatigue and suicidal thoughts or actions much like the symptoms people with borderline experience. When they are in the manic phase of bipolar disorder, they can also have symptoms in common with borderline personality disorder such as impulsivity or risky behavior. While both of these disorders have many similarities, those with bipolar disorder have a core identity that doesn't shift even though their moods do.
People living with borderline personality disorder struggle to keep a consistent notion of the self which leads to general and prolonged feelings of emptiness. One person online wrote about living with borderline personality disorder as feeling as if she didn't exist unless other people were around.  Due to this emptiness of self, those with borderline will do anything to prevent abandonment that is either real or imagined. For example, a woman with borderline might break out into tears or fits of anger if her husband is running late from work and she must be alone for longer than expected. It's also important to note that those living with borderline experience emotional instability on an almost daily basis while those with bipolar disorder are known to stay in a consistent mood for weeks, months or even years at a time.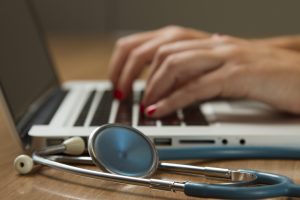 In the age of WebMD, more people are likely to diagnosis themselves with an illness based off of a description they read online. When it comes to mental health disorders, many people might look at a list of symptoms, identify with some of them and assume they must have a disorder.  Yet, key diagnosing features such as duration of illness and degree of impairment are often overlooked. Sometimes people who self-diagnose might use their new found illness as an excuse for inappropriate or malicious behavior. Even if it turns out that those who self-diagnose are correct, the symptoms of bipolar disorder or borderline personality disorder don't go away over time. Both disorders are known to increase the risk of suicidal thoughts or actions which should never be ignored in hopes that one day they will resolve themselves.
Lifestyle management is an important part of maintaining a balanced emotional state but, it's not the only treatment option. Staying away from intoxicating substances while taking care of their emotional and physical well-being can help smooth the highs and lows people living with either mental health disorder encounter. However, living a healthy lifestyle is not going to resolve most serious mental health problems. If you are experiencing major psychological distress and noticing a similarity between your thoughts, feelings and behaviors and the description of a mental illness, please seek the help of a mental health professional. You can email a Resource Specialist at rtor.org (help@rtor.org) for information on how to identify a qualified professional where you live, or call us at (203) 724-9070.
Society needs to change the way it talks about bipolar disorder and borderline personality disorder. General moodiness is not a mental health disorder and a mental health disorder is not simply being moody. Experiencing a change in emotions shouldn't be called "having a bipolar moment". Those living with bipolar encounter others who play off their symptoms as if they are just being dramatic or overly sensitive.  Those with borderline or those who self-harm and suffer from suicidal thoughts commonly encounter name-calling and hateful words both online and in real life. Derogatory terms like "cutter", "emo" or "drama queen" are used to down-play the severity of these symptoms and belittle those affected as attention-seeking, not legitimately in need of help. We need to foster a culture that speaks about mental health or mental illness in a helpful, caring and recovery-oriented way, instead of one of ignorance, marginalization and blame.
Subscribe to our e-newsletter for more mental health and wellness articles like this one.
SUBSCRIBE NOW
American Psychiatric Association. (2013). Diagnostic and statistical manual of mental disorders: DSM-5. Washington, D.C: American Psychiatric Association.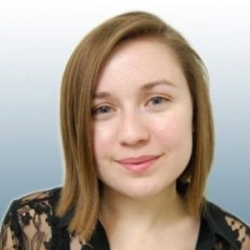 Latest posts by Veronique Hoebeke for www.rtor.org
(see all)