Have you ever faced a mental health crisis with someone in your family: a child who refuses to go to school because of intense anxiety; a teen who uses drugs and has started showing signs of a thought disorder; a sibling, spouse or parent who is severely depressed and no longer has the will to get out of bed? If you have, you are not alone, although it may feel otherwise.
In any given year, one in five Americans over the age of 12 lives with the challenges of a mental health disorder. Virtually every family in the nation is affected. Chances are that yours is, too.  Unfortunately, the chances are also high that you or your loved one is not receiving adequate help. Only about 40% of adults with a problem received mental health services in the past year.
As a social worker and program director for a private nonprofit that provides resources and opportunities to adults with mental illness, I had helped dozens of families find treatment and supportive services for their loved ones. But when a mental health problem struck my own family I did not know where to turn for help. We felt isolated, fearful and unsure of what to do. In our time of struggle we ended up relying on recommendations, not from other professionals, but from families who had experienced problems similar to ours and had found solutions that worked for them.

Resources to Recover and www.rtor.org build on that experience. Our Directory of Family-Endorsed Providers is an online resource that helps families connect with expert practitioners, organizations, and mental health services recommended and endorsed by other families.  Fear and stigma associated with mental illness can prevent people from seeking help and understanding all their options. With rtor.org and the Directory of Family-Endorsed Providers we draw on the knowledge and natural expertise of families to break through those barriers.
More than a quarter-million unique users have visited www.rtor.org to date. Since its launch in May of 2014, our Resource Specialists have provided free personalized service to more than 650 families and individuals in the following ways:
referrals to expert mental health providers and services
advice on transferring mental health care for a cross-country move
support to families in crisis, including referrals to crisis intervention services, and the Suicide Prevention Lifeline 
strategies for obtaining help for uninsured individuals
coaching on improving communication, setting boundaries and offering support to loved ones with mental health and addiction problems
I feel privileged to be part of an effort that helps families find resources and support for their loved ones living with mental illness. It's one way I have of giving back for the all of the help my family received when we needed it.
Many visitors to www.rtor.org also give back in a number of ways: by helping to lead support groups in their communities, advocating for more favorable mental health policies, and reaching out to other families. Some have asked how they can make a financial contribution to support the website and its services.
The information on www.rtor.org and help provided by the Resource Specialist are a free service of Laurel House, Inc., a 501 (c)(3) nonprofit organization that provides resources and opportunities for people living with mental illness to lead fulfilling and productive lives in their communities throughout Fairfield County, Connecticut. Laurel House chose to make it a free service because there are already so many barriers for people seeking help with a mental health problem for themselves or a loved one. We did not want the cost of expert advice to be another barrier.
The website is growing at a rapid pace and we expect to reach more than 350,000 visitors in the current fiscal year. We also expect our Resource Specialist to provide direct clinical support by phone and email to over 600 families and individuals this year. That's a huge impact for a relatively small investment of resources. But it takes financial resources to supply this 100% free service.
You can help by making a tax-deductible contribution to support the website and its services.
If you find the information on www.rtor.org helpful, please consider making a donation to our sponsor, Laurel House, Inc.
One thing I discovered in starting Resources to Recover and www.rtor.org is how healing it is to feel that you can help someone else who has struggled with a problem similar to one that you have faced. This website and the Directory of Family-Endorsed Providers have the potential to do that on a massive scale, based on the simple idea that families affected by mental illness have the experience, the knowledge, and the power to help and support one another.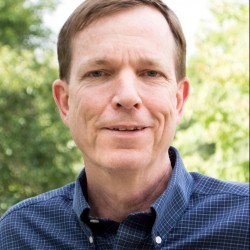 Latest posts by Jay Boll, Editor in Chief www.rtor.org
(see all)