Recovery works best when it is a self-directed experience based on a mental health consumer's own priorities and values.  Values are principles we care about that guide our behavior.  Examples of values people hold include integrity, choice, a positive attitude, independence, and financial security.  Whether we think about it or not, values play a large role in the choices we make and the things we do.  When we value our independence, we take action to maintain a quality of life in which we can make our own decisions, participate in our community, and live or work in a way that keeps us in our own homes.  When we value creativity, we may take time out for art, writing, museums, or photography.  We may set aside money for entertainment or for creative projects because they are meaningful to us.  If we think about it, values are ever-present in our decision-making, even on a daily basis.
Providers Need to Know What Matters Most to Consumers
Values already play a crucial role in mental health recovery and empowerment. So why not direct our attention to values in a more deliberate way?  When mental health providers pay special attention to what matters most to consumers, they can better help clients reach their goals.  The history of the recovery movement has shown that providers cannot impose their values on consumers.  Person-centered care puts the individual's values at the center of recovery.  Here is a five-step approach anyone can use to focus on what is most important to you in your mental health recovery.
1. Identify your primary values
Everyone has values, but we may not be consciously aware of exactly what we value at any given time.  Usually, it takes a time of reflection to know what we cherish most and what has been crucial to our core self over the years.  One way to identify our most essential values is to do a values inventory.  It can be as simple as looking at a list of values and choosing 5-10 that resonate with you.  It can also include doing a formal questionnaire.  Whatever method works for you, getting a good sense of which values are most important to you will help you focus your recovery.
Identify 5-10 primary values that resonate with you
Can you see how these values have been factors in how you live your life?
2. Determine tangible definitions of your values
Once a person has a general list or understanding of his or her values, it is important to put them into concrete terms.  For example, if someone values financial security, a tangible definition might be having 3-6 months of living expenses in the bank or having a reliable monthly income.  If someone values their independence, they may choose to pay their bills if they are able to do so, rather than have a representative payee do it for them.  Defining values in concrete terms is unique to each individual.
Put your values into concrete terms
Values have different meanings to different people
3. Self-define your goals based on values
Once values are defined in concrete terms and treatment providers and consumers agree to collaborate on these priorities, consumers self-define their goals.  In this way, treatment providers do not define clients' goals.  Consumers define their goals based on what matters to them.  For example, a man in treatment might value self-esteem, which in concrete terms for him means liking his physical appearance.  A self-defined goal for him could be to lose ten pounds.  A provider might think a better goal for him is to accept himself the way he is, but his goal is to seek physical change.  In this step, the consumer, not the provider, self-defines the goal.
Set achievable goals
The goals you set will be based on what is important to you
4. Identify ways to overcome potential obstacles to reaching these goals
The path to achieving your goals is not always straight ahead, without any roadblocks.  Treatment providers can help consumers identify potential obstacles they may face and assist in overcoming them.  For example, suppose the goal is to save up three months of living expenses. In that case, an obstacle might be having a maximum allowed asset limit in one's bank account because of disability income guidelines.  Through collaboration, the consumer and provider can redefine the goal or think of innovative ways to achieve it while staying within the income guidelines.  Identifying the potential obstacle then looking for ways to overcome it is a collaborative process, but it is consumer-driven because clients determine the goals.
Identify potential obstacles to reaching your goals and ways to overcome them
Collaborate to think of creative strategies
5. Determine what action steps are needed to reach these goals and take them
Finally, determine the action steps required to achieve the client-driven goals.  For the sample goals above, the action steps might include setting aside $10 a month for savings and developing a regular morning exercise routine.  The action steps are consumer-driven and supported by the provider, based on the client's values and goals.  Together, they will identify what action steps are needed to achieve the goals.  The consumer will then gather information and needed support to engage in the action steps with the provider's help.
Take steps towards achieving your goals
Obtain needed support and resources along the way
Prioritizing Consumer Values as a Key to Recovery
Providers can benefit from new ways to empower their clients. One way to do that is to identify what is important to clients and make that the focus of treatment.  Values-based recovery works by taking inventories of consumer values and turning them into concrete terms and achievable goals.  An approach that recognizes consumer priorities fosters better communication and builds on the intrinsic motivation of clients.  We are all guided by values.  By aligning treatment with clients' authentic goals, recovery becomes a conscious choice for consumers.
References
Clark University Values Inventory
https://www.clarkson.edu/sites/default/files/2017-08/Values-Inventory.pdf
Human Services Research Institute
https://www.mentalhealthselfdirection.org/
SMART Goals:  How to Make Your Goals Achievable
https://www.mindtools.com/pages/article/smart-goals.htm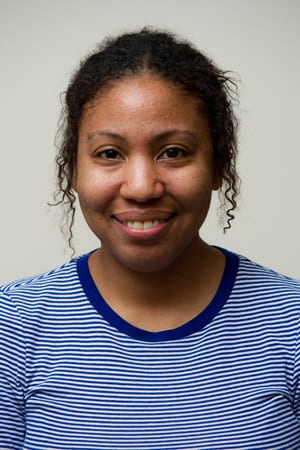 About the Author: Becky Brasfield is a writer and mental health treatment provider in Chicago, Illinois.  Her works explore the recovery model, the depths of human emotion, and mental health.  Becky is a Certified Recovery Support Specialist (CRSS) and Certified Psychiatric Rehabilitation Practitioner (CPRP).  Her published works have included academic papers in the area of popular television and film, race, gender, and class, and a variety of topics in mental health recovery.  The author wishes to acknowledge consumers at Centerstone Mental Health Center for their insightful dialogue about this topic.
Photo by Kid Circus on Unsplash
The opinions and views expressed in any guest blog post do not necessarily reflect those of www.rtor.org or its sponsor, Laurel House, Inc. The author and www.rtor.org have no affiliations with any products or services mentioned in the article or linked to therein. Guest Authors may have affiliations to products mentioned or linked to in their author bios only. Latest posts by Guest Author for www.rtor.org
(see all)