As a Clinical Psychologist, I am often asked by families to assist them in finding an appropriate treatment program for a loved one with an addiction problem. The addiction can vary from drug or alcohol dependency to video gaming and gambling. One of the ways I help my clients and their families is by exploring the key questions to ask when researching the "best fit" for a treatment program. For this article, I will focus on drug and alcohol addiction. However, many of the same guideposts are helpful to clients and families exploring rehab and treatment programs for other types of addictions.
You are not sending your loved one to a treatment center, you are sending them to people. Keep this guideline in mind when you are researching options for treatment. The quality of the staff, including their training and expertise, should be the most important factor in choosing a program. Know the credentialing, licensing, and certifications of the program's staff. For example, are all staff members licensed alcohol and drug counselors? How many psychiatrists and psychologists are on staff? If your choices are limited due to availability or insurance options, do your homework about staff training levels. Does the center offer the expertise you are seeking for your loved one?
Are the facilities accredited and licensed by the state? How long has the facility been open? What professional and accredited commissions are they members of? There are specialized certifications for the facilities and their trained professionals.
What are the privacy policies, and how is privacy ensured? What information are designated family members allowed to have during the treatment and post-treatment process? Will my loved one's physician and other current providers also be able to receive information? Knowing how communication is conducted with designated family members and health professionals will help with the transitioning and continuity of care. Ask the staff to explain the privacy policies and the types of communication that might be relevant to you and your loved one entering treatment.
What are your expectations for your loved one during and after the treatment program? What are their expectations? Clarifying and exploring your respective expectations can reveal marked differences that can ultimately lead to disappointment. Discuss your and your loved one's expectations honestly with the treatment staff upon admission. Be prepared, also, for expectations to differ between family members. Prepare for this in advance of the difficult discussions and explore them with the treatment professionals.
Does the treatment facility or program work with families in bridging loved ones to care? Do they help with interventions? Is there a family support and therapy component to the program? Addiction impacts families in unique ways. Explore what support and therapy is available to your family, and understand additional participation expectations and costs.
How does the treatment center evaluate its success and patient satisfaction rates? This is an important question to ask when selecting a program. In the USA, for example, Press Ganey is an organization that publishes its patient surveys and rankings of over 150 substance abuse treatment centers.
How transparent is the treatment facility about the total cost of the program and follow-up outpatient or transitioning programs? How does the facility work with your insurance company or bill for the treatment? Does the insurance company place a limit on the number of days or weeks for inpatient or outpatient treatment? Prepare for having to ask questions of several different people. Many families I know keep track of information by organizing it in a 3-ring binder. Have all email correspondence in the binder for easy access when speaking with billing staff.
Does the treatment center take a culturally sensitive approach to care and therapy? Are staff members trained in cultural factors impacting addiction and treatment? Does the program provide addiction treatment to patients from diverse backgrounds with diverse beliefs, values, and spiritual traditions? Does the program include cultural competency training for their therapists? Is there a focus on cultural factors influencing drug or alcohol use and impeding rehabilitation?
What therapeutic programming is available in the program? Treating the person, not only the addiction, will reveal that families and loved ones in treatment experience complex mental health challenges. What inpatient and outpatient mental health care is available? How many times per week is individual and group therapy provided? You might be surprised by how treatment programs differ on the number of therapy sessions per week. Another question to ask concerns the continuity of therapeutic care. Will there be a dedicated therapist assigned to your loved one for individual therapy throughout the stay?
Who will be the case manager, and what is that person's role? When considering a treatment center, ask about how case management works and if there is a single case manager assigned. Also, it is important to understand the case manager's role at the treatment center. Is it your point person? Is it the person who will interface with the therapy team and prescribing staff members? How often will you communicate?
Who is directing medical care and prescribing medications? Some families might be uncomfortable asking questions about who is prescribing, but that is something you should feel comfortable inquiring about. The treatment process can be confusing and overwhelming. Not understanding the "why" and "how" of medication management can make families feel more stressed about treatment.
Besides therapy, does the treatment center take a holistic approach to addiction recovery? Ask for specifics about the daily activities provided in the treatment program. In speaking with experienced addiction counselors, they have shared with me that often patients either don't have enough to do or, by contrast, they might feel a type of "burnout" from too much therapy. Some addiction treatment centers offer exercise programs, alternative medicine approaches, art therapy, family sessions, music therapy, wellness programs, and work and skills-based programs.
What post-treatment and transitional programs are available? When choosing a treatment center, try to determine what discharge and transitional or post-treatment programs are available. Is the transitional or post-treatment program residential or outpatient? Is it offered by the same center or program? What crisis management or relapse plans are in place prior to discharge? What kind of therapy and accountability measures are in place for transitioning post-discharge? Knowing that continued support and continuity of care is a priority might also help you make the best choice for the "best fit" in an addiction treatment and recovery program.
If you or someone you know experiences mental health issues, it is important to seek help from a qualified professional. Our Resource Specialist can help you find expert mental health resources to recover in your community. Contact us now for more information on this free service to our users.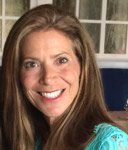 About the Author: Dr. Sherry Skyler Kelly, PhD, is a licensed clinical psychologist and neuropsychologist. She has over 30 years of experience in the field of health psychology and child development. She earned her Doctorate in Health Psychology from Yeshiva University. She is a former National Institutes of Health (NIH) and National Cancer Institute (NCI) Fellow in psycho-oncology and neuropsychology. Dr. Sherry is also partner and mental health lead at Meaningful Paths.
Resources to Recover and Our Sponsor Laurel House Celebrate Black History Month
February is Black History Month, a time for celebrating the outstanding achievements of Blacks and African Americans and their central role in US history. It is also a time to recognize the struggles Black people have faced throughout the history of our nation and give tribute to the strength and resilience of generations of Black Americans who have risen above adversity.
Black History Month originated from an idea by Harvard-educated historian Carter G. Woodson, who wrote the Journal of Negro History in 1916 to herald the achievements of overlooked African Americans in US history and culture. In 1926 he led an effort by the Association for the Study of Afro-American Life and History (ASALH) to officially declare the second week of February as "Negro History Week." These dates align with the birthdays of two crucial figures in Black American history: Abraham Lincoln (February 12, 1809), who signed the Emancipation Proclamation officially ending slavery in the United States, and the Black American abolitionist and author Frederick Douglass (February 14, 1818), an escaped slave who is widely considered the most influential civil and human rights advocate of the 19th century. In 1976, President Gerald Ford gave official governmental recognition to the observance by declaring February "Black History Month."
Without the contributions of Blacks and African Americans to more than 500 years of US history, culture, entertainment and the arts, science, athletics, industry and the economy, public service, and the Armed Forces, we would not be the country we are today.
The opinions and views expressed in any guest blog post do not necessarily reflect those of www.rtor.org or its sponsor, Laurel House, Inc. The author and www.rtor.org have no affiliations with any products or services mentioned in the article or linked to therein. Guest Authors may have affiliations to products mentioned or linked to in their author bios. Latest posts by Guest Author for www.rtor.org
(see all)