Spending time outdoors is essentially crucial for people of all ages. Interacting with nature lifts spirits and boosts physical and mental health, and is a perfect way to relax and find peace.
While being outdoors is important for every person, it is particularly crucial for seniors with limited mobility.
Experts advise that spending time outdoors helps seniors with mobility issues cope with isolation, depression, and feelings of loneliness and anxiety. It improves their mood and gives them feelings of joy and happiness.
Immobile seniors who cannot exercise will benefit immensely from spending time outdoors. In addition to the physical activity involved in getting around, the change of scenery and a breath of fresh air is an immeasurable gift.
So how do you make it easier for seniors with limited mobility to step out of the house?
Make transportation easy for them and seek the help of adaptive technology.
Making transportation easy
For seniors with a disability, not being able to drive is a major obstacle to getting out often. Caregivers have to organize themselves on pick up and drop off. This can be impractical if carers are already overloaded in their personal lives.
Other initiatives that could help include offering free or reduced-fare bus passes to seniors. Neighbors and friends could also step in to offer rides.
For seniors with mild immobility, helping them use public transport could make it easier for them.
Making use of mobility aids and other adaptive technologies
Many seniors do not realize that they can regain their independence and freedom by using mobility aids and other adaptive technologies. And there are plenty of them, including manual and electric wheelchairs, mobility scooters, canes, walkers, and hearing aids.
These technologies help fill the gap so seniors can step out with ease while maintaining their comfort and safety.
Some older people shy away from these aids, perhaps because of the cost or simply because they feel embarrassed to be seen in them. Caregivers, physical therapists, and families can help educate and guide them in using them.
Mobility and adaptive aids help a great deal in making it possible for seniors to lead an active and engaged lifestyle.
Different Ways to Get Outside
There are plenty of ways to get seniors outside. For instance, instead of doing regular exercises at home, they can take evening or morning walks.
They could also go for nature walks. Many parks are built to accommodate users with mobility aids. Taking nature walks is a great way to connect with the world.
Gardening is another way to connect with nature.
Conclusion
It is beneficial for seniors to interact with nature. It boosts their physical and mental well-being and improves their creativity and energy. With the help of a mobility aid, getting around should be so much easier.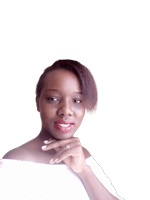 About the Author: Daisy Chepkoech is a passionate content writer. She has been writing about senior care products and services for 5 years. She is particularly passionate about new technologies that help improve the quality of life for seniors and their families. She knows a lot about mobility products. She gives back to her community by helping seniors find the best mobility aids. When she is not writing, Daisy is traveling the world gasping at the beauty of nature.
Resources to Recover and Our Sponsor Laurel House Celebrate Black History Month
February is Black History Month, a time for celebrating the outstanding achievements of Blacks and African Americans and their central role in US history. It is also a time to recognize the struggles Black people have faced throughout the history of our nation and give tribute to the strength and resilience of generations of Black Americans who have risen above adversity.
Black History Month originated from an idea by Harvard-educated historian Carter G. Woodson, who wrote the Journal of Negro History in 1916 to herald the achievements of overlooked African Americans in US history and culture. In 1926 he led an effort by the Association for the Study of Afro-American Life and History (ASALH) to officially declare the second week of February as "Negro History Week." These dates align with the birthdays of two crucial figures in Black American history: Abraham Lincoln (February 12, 1809), who signed the Emancipation Proclamation officially ending slavery in the United States, and the Black American abolitionist and author Frederick Douglass (February 14, 1818), an escaped slave who is widely considered the most influential civil and human rights advocate of the 19th century. In 1976, President Gerald Ford gave official governmental recognition to the observance by declaring February "Black History Month."
Without the contributions of Blacks and African Americans to more than 500 years of US history, culture, entertainment and the arts, science, athletics, industry and the economy, public service, and the Armed Forces, we would not be the country we are today.
Image by www.rawpixel.com
The opinions and views expressed in any guest blog post do not necessarily reflect those of www.rtor.org or its sponsor, Laurel House, Inc. The author and www.rtor.org have no affiliations with any products or services mentioned in the article or linked to therein. Guest Authors may have affiliations to products mentioned or linked to in their author bios. Latest posts by Guest Author for www.rtor.org
(see all)